Why Citation Building is Key for Local SEO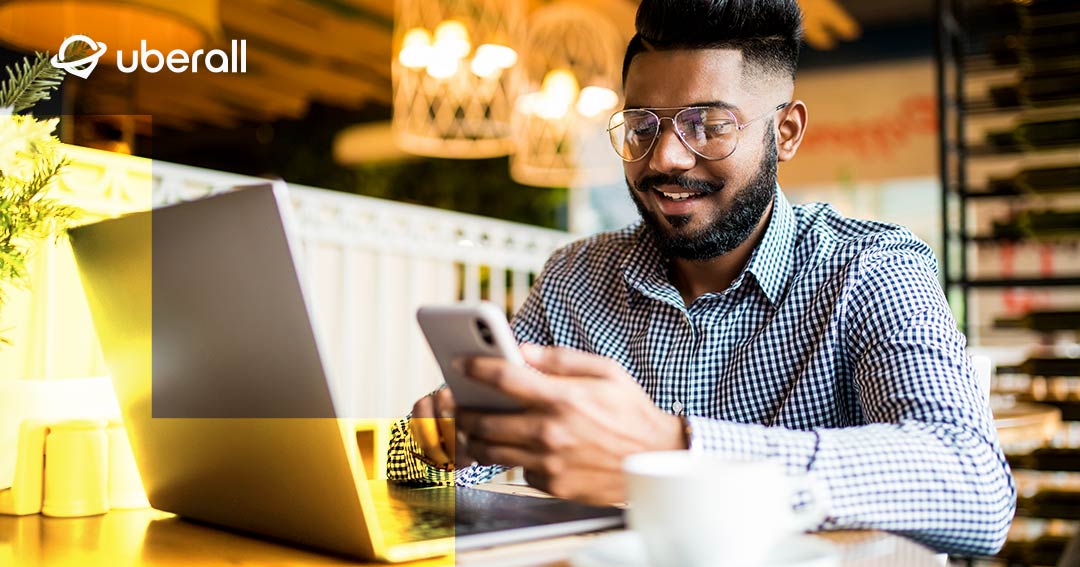 Citations are an essential part of any marketers local SEO strategy. In fact, research shows that businesses with high-quality citations are 18 times more visible than their competitors. Yet, they are often neglected. Citation building is an easy way to boost your search rankings and make a noticeable impact on your online visibility, fast.
Let's delve in to discover what citations are all about.
What Are Citations?
A citation refers to any mention of a business online. Typically, it's the information about a business location, such as name, address, phone number and website, that is posted on an online platform. Business locations can have citations on any numbers of online platforms for local listings, such as:
Maps services (Google Maps, Apple Maps)
Local business directories (Foursquare, Yell.com)
Review sites (Yelp, TrustPilot)
Data aggregators (Factual)
Infographic: Everything You Need to Know About Citation Building
Check out this infographic that covers the most important information about citations and citation building.
>> Discover how to Boost Your Online Presence With Citation Building
Why Do Citations Matter?
You want to get found, right? Without citations it simply isn't going to happen. The more often correct and consistent NAP (name, address, phone) information for your brand is listed on platforms, the more positively this influences your position in local searches.
This is because search engines, such as Google, use consistent data to recognise your business location as one that is genuine and legitimate. Having inconsistent information about your local business across various platforms causes confusion. Google can't be 100% sure about the credibility of the location and is less inclined to display it in search results. Even if it's a branded search, as a competitor with a similar (and consistent) name may out rank you.
Forgotten citations are problematic for both search engine and consumer alike. Outdated and incorrect listings can negatively impact the user experience, causing consumers to lose trust in a brand or worse, post a negative review.
Precise and relevant citations are an important part of your local marketing strategy; essential to build your brand's online visibility and reputation.
Why is Citation Building Essential for Local Search Visibility?
When it comes to local search, the ultimate goal is to secure a spot on Google's Local 3-Pack. This is a list of the top three results that appear in local searches, ranked by relevance, distance and prominence.
In order to provide Google with all the information it requires to rank your location favourably, there are seven key elements that go towards a holistic SEO strategy. Citations is one of them.

If you want to find out more about the other Google ranking factors, check out The Most Importance Local Search Ranking Factors You Need to Know Now.
Why Must Citations Be Maintained?
A citation doesn't work in isolation. The Local Search Ecosystem shows the information flow between search engines, data aggregators, directories, review sites, social platforms and GPS mapping solutions.
Many citations are created from directories partnering with other sources, like data aggregators, so it's essential that businesses not only claim and submit to directories, but monitor and maintain their listings.
A regular audit is important to identify duplicate listings, optimise and update existing citations and highlight any new citations.
Time is Too Precious for Manual Citation Building
Managing multiple locations across multiple citations is incredibly time consuming and prone to human error.
Let's break this down. Say it takes five minutes to update the opening hours of one location in one directory. If your locations are present on 35 directories (30 - 39 directories is the 'sweet spot' for the highest search and engagement optimisation), then it would take almost three hours to update one location. If you have 50 locations, it would take 4 weeks.
Automising citations means this task only takes 5 minutes in total. Update the hours centrally and one click of a button magically disperses the information across all channels.
Another benefit of automation is that all your updated citations will be less prone to human error. If you have to manually update everything–a boring and time-consuming task–it's easy to lose focus and make mistakes.
Listing management tools can also keep your citation building consistent by sending and updating your business information to different online platforms independently. They can even help identify the relevant platforms for local citations in your market and take into account directory specific requirements, such as the best way to format phone numbers.
If You're Going it Alone, Build Your Citations Step-by-Step
If you decide you want to manage your citations manually, where do you start?
To make the project more manageable, start your citation building with the platforms that have the widest global reach. Check out this list of 25 top business directories in the UK and select the ones most relevant to your business. It's also worth investigating local directories and industry specific sites.
But before you do any of this, administer a health check for the citations you already have and analyse how well your locations are currently performing online. 'Near Me' 360 is a free benchmarking tool to help you do just that.