Avoid Usability Errors: How to Improve Your Brand Experience With a Store Finder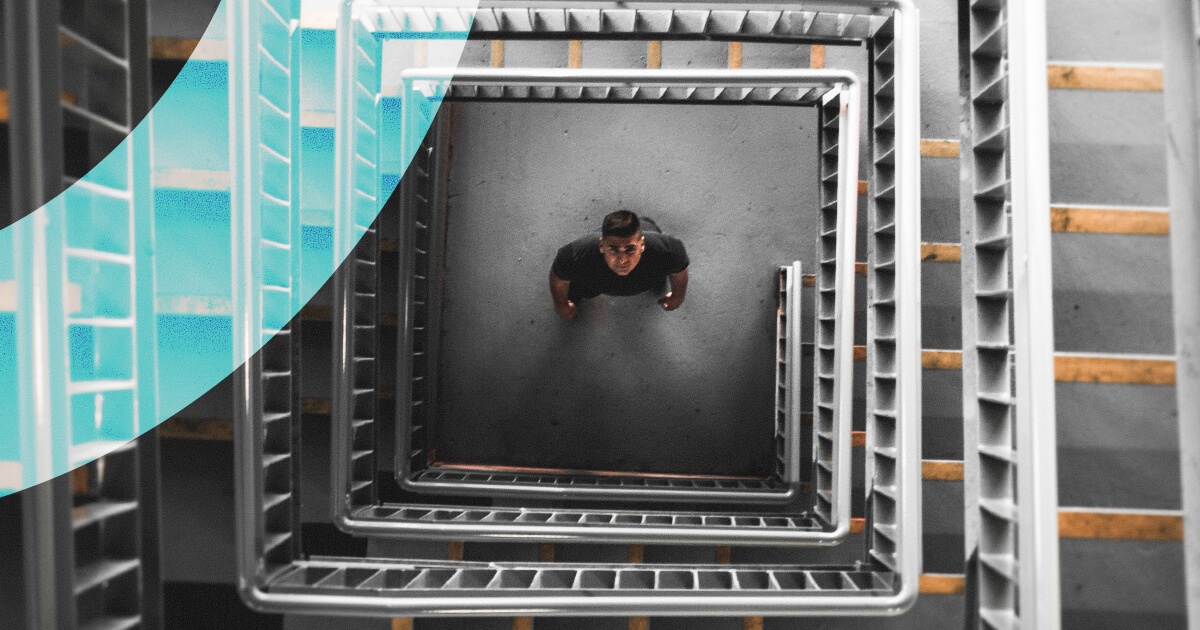 Building great websites means building a great user experience. A branch finder helps to connect your website with your physical store locations and create positive online-offline consumer experiences. With that in mind, we decided to give you a few tips on what to look for in a solution.
A potential customer is interested in your brand and would like to take a closer look at your products or services. On your website, they want to find out where your brand's nearest location is.
What could possibly go wrong?
8 out of 10 users leave a website if it doesn't display content in a user-friendly way. And 88 percent don't come back if they have a bad user experience.
That's why we took a look at the usability of different brands that point the way from their own website to an offline location.
What was the result of our research? Some solutions put the patience of website visitors to the test. This not only endangers online-to-offline conversion - the brand experience also suffers if a company makes it difficult and uncomfortable for its customers to find its locations.
So what should you look out for when adding a store locator to your website? We have collected some typical pitfalls for you and will show you how to avoid them.
Give the Dealer Locator a Prominent Place
When you visit a website, where would you go to find out more about the brand's locations?
Our research included copies of websites that hid their locator well - either deep in the menu structure or as a content point in the middle of the home page. So we had to search with very alert eyes. And that also applies to customers: If they're not on the lookout, they may just come across the locator by chance.
Here's a short test for you. How long will it take you to find the Store Locator button in the example below?
The usual best practice is to link the locator at the top level of the menu because we humans tend to search websites from top-to-bottom and from left-to-right. Having it in the top spot gives the locator a fixed place that visitors can discover and rediscover directly when they look around your website.
Make the Search as Helpful as Possible
Some brands do not offer a map for the branch search, but offer a list of all locations and/or an input mask in which customers can enter their city.
While a typed search on the desktop computer still seems to be reasonably justifiable, it becomes uncomfortable on the smartphone where the display offers little space for a text search.
If a consumer does take the time to manually enter a city, they may get a result. However, if no location is available for the city in question, the user interaction will end with: "Unfortunately, no results could be found for your search" - meaning that you have potentially lost the opportunity to suggest alternative locations in other cities.
Ideally you'll want to include alternative results with a map customers can use to find the location intuitively and with visual support.
The following examples show what you need to have in a map.
Reduce the Loading Time to Less Than Three seconds
Nobody wants to wait long - for customers living in an age where they usually get answers in an instant, three seconds is already a lot.
From the third second, 40 percent of website visitors drop off the site. This means that no matter how well designed a locator may be - many customers will not stick around to watch it load.
What we discovered during our research: In one example, the load process symbol froze, so we first assumed that the feature was defective. After nine (!) seconds, a particularly user-friendly map view appeared, which hardly any visitor would have seen.
Don't forget: If you implement a locator, make sure that the solution has a loading time of less than three seconds.
How to Optimize the Map of Your Locator
Cluster Your Locations
Especially for brands with many physical locations, the markers on the map may overlap. This makes finding the right location a real nightmare.
You can achieve a better user experience if you cluster locations close to each other. Customers will then zoom intuitively into the map with a click:
Set the Right Focus
We recently looked at a company from the fitness industry with many locations in Berlin. When we entered "berlin" in the search bar, the locator zoomed into the middle of the city - but there's a ton of blank space there - with two locations showing up right on the edge of the map.
Make sure that your map shows all locations within the city. This gives your customers more orientation and a better impression of how many locations there really are.
Try clicking your way through your map - as a user would - to test your store 'findability'.
Another problem that came up for certain locations was that when we clicked on a location...nothing happened. Sometimes the list view remained unchanged when we clicked on a pin (see desktop view below), sometimes a branch finder solution opened an empty window (see the smartphone view below).
In such cases, it is highly probable to assume that visitors will leave the website and not return in the future.
You can easily detect and avoid mistakes like these by having your locator tested extensively: Do not go live until you know that all links, buttons and features are working.
Guide Your Customers Specifically to the Location
Once a customer has selected a location on the map, most branch search solutions provide an address and telephone number so that customers can find the location or make contact.
Good user guidance offers not only an address and telephone number, but also buttons that allow customers to get straight to the action (see desktop and smartphone view). The idea behind this is that they receive directions as conveniently as possible or make a call without having to copy the address or telephone number.
Convince Them With Helpful Information
If you looked closely, you might have noticed the "Details" button in the smartphone view.
From the user's perspective, this is helpful to learn more about a location: Are there seats outside? Can I find a particular product there? Does the location offer Click and Collect?
Landing pages for each location give your customers the information they need to make a decision on whether your location is right for them but it also provides you with another important advantage: For local searches, for example with Google, location pages provide important information and keywords. This makes it easier for customers to find your locations when they search "nearby" for your products and services.
In short: detailed pages for your locations make an important contribution to your local SEO and you can see an example of how they are structured below...
Check Your Current Store Finder Solution
It's best to test your solution with customers from your target group and find out where you can optimize your Locator solution.
Our consultants will also be happy to look at your current solution with you and discuss how you can improve the user and brand experience. Please do not hesitate to contact us.