The Benefits of Local SEO & Reputation Management for SMBs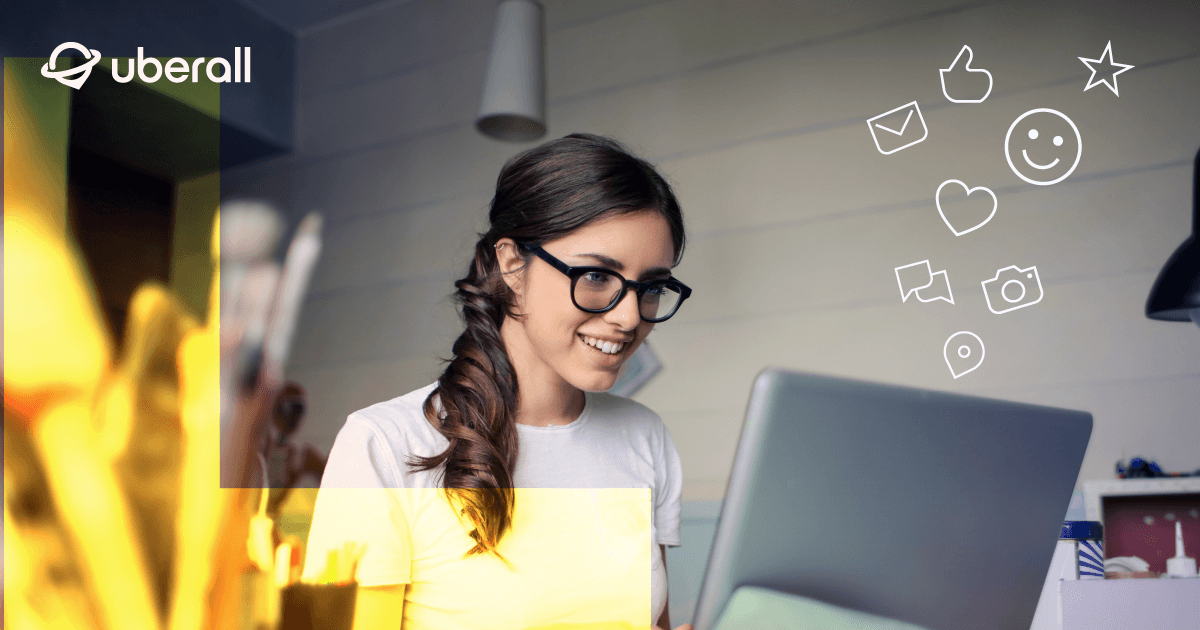 For small businesses and the SEO agencies who represent them, it can seem counterintuitive to embrace large-scale technological changes, especially when the costs seem high and the return isn't always guaranteed. There's something to be said for tradition, because "old school" is still effective, if a bit slow.
But in an era where "slow" can sometimes mean "obsolete", it's imperative for businesses of all sizes to capitalize on the way customers are looking for–and finding–their products.
Thanks to the transformative nature of the digital age, over 90% of customers start their online experience with a search engine query. And over 80% of them start their search for a product, service, or business, online.
That's where digital marketing comes in, particularly in regards to SEO and reputation management.
Simply put, getting your customers online means playing the game in a modern way. For customers, if they're not online, they're not selling. And if they're not selling, then a business doesn't really matter. Getting a website online, with a local search campaign for small business clients means making sure they strategically show up in the places where their customers search.
What Are the Benefits of Local SEO?
The basics of SEO are pretty easy; optimize your keyword placement, make your content easy to find, and even easier to understand, and you should be set. But internet searches, like the price of gas and your vacation packing list, change based on location. That's why local SEO, not just generalized optimization practices, are crucial for any small business.
If you manage a small business, you're well-versed in the challenge you face against bigger stores and service providers. But local SEO can act as the trick up your proverbial sleeve. Here's why:
Small businesses need to show up to those searching in their own communities. Local SEO targets not only specific keywords, but also specific locations. When servicing small business clients, you need to remember that they likely only service customers in a specific region. Whether it's a city, state, or country, helping clients within a specified area find a business faster is one of the best ways to ensure a business stays profitable.
One of the most commonly used search queries is "[service] + [location]" or "[service] near me". But often, small businesses will only focus on the first part–the service–in their SEO strategy, leaving out the location entirely.
This is a pretty significant oversight. Rather than competing with larger box stores for space, narrowing in on a specific location that only they can service can bring in revenue from untapped places. Essentially, local search optimization helps the small businesses out-compete with the big boys. These tactics also guarantee the people who find a small business website are more likely to buy your product or hire your service.
It's essential to help your small business customers stand out from the crowd and help them showcase how their business helps people shop local. As a growing trend with younger generations, especially those concerned with conversation, showcasing the unique contributions to an area, specifically through targeted SEO, helps display both a lucrative and community-conscious persona.
What Are the Benefits of Reputation Management?
The other side of the coin, when it comes to local optimization, comes in the form of brand reputation management - or reviews. Essentially reviews are today's word of mouth. How often have you wanted to go check out a new business but changed your mind because of the reviews you read on Google or another site? That's why reputation management is so crucial.
While traditional word-of-mouth can still be a powerful marketing tool, the digital age has changed that too. If a small business has conquered local SEO but still has a poor reputation online, those optimization techniques essentially amount to nothing. Reviews matter for convincing consumers to become customers.
Today's customers are savvy, wanting to save both time and money. They see good reviews and a high reputation for a business, and want to check out a website and everything on it. Having good reviews can mean all the difference between a customer coming to a business or scrolling on to one of their competitors.
Most consumers consider the experience of others before making a purchase. This makes reviews and comments by satisfied customers not only helpful, but imperative, in cultivating a good online reputation. Customers have no stake in your business, which means they're more likely to be 100% honest. Even if a review doesn't turn a consumer into a customer, a single review could be the thing that makes someone go to your site to get a better feel for what your business values.
Helping your small business clients with reputation management comes down to two key parts: highlighting positive reviews, and responsibly responding to negative ones. Transparency is the name of the game regardless of the direction needed.
Take the positive reviews customers post about your client's business and place them strategically in some of their other marketing materials like on their website or other customer-facing documentation. Highlighting reviews also helps with SEO efforts because good reviews builds authority with Google. Showing off those positive reviews will also encourage other customers to post about their experiences.
No matter what lengths a business goes to for great customer service, it's basically impossible to please everyone. Some people are more than happy to leave a nasty review when they're already having a bad day, and their experience might not have been perfect. When, not if, but when this happens, help your clients realize the need to respond to the review and apologize for the bad experience while offering to rectify the situation. Take control of the situation by understanding the interaction and then do what you can to make it better. Oftentimes, people are willing to remove or change their review if the issue gets resolved.
Small businesses competing on a local level need locally focused SEO efforts, then need to manage their reputation online in order to compete in today's digital society. These two things will bring in more local traffic than any other marketing efforts in attracting new customers. This provides a huge opportunity for agencies who provide these, and other digital marketing services, because these two things can help a small business grow like no other. Help your clients realize that potential customers need to be able to find a business online, then know they can trust it before they'll move forward.
Guest Author Bio

Kristine is the Content Marketing Manager with Boostability. She brings a decade's worth of communications strategy work to the company. In addition to being a part of the marketing team, Kristine enjoys traveling, sports, and all things nerdy.