"Suggest an edit" in Google: Uberall protects location data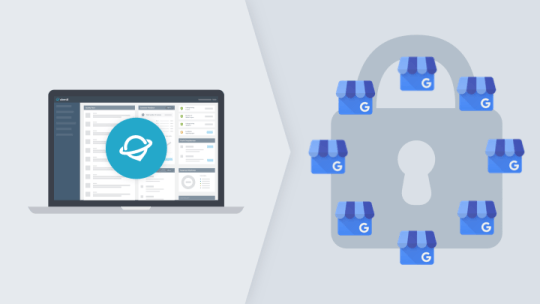 Google locations can be edited with just a few clicks by any user. In this precarious situation, Uberall offers franchised companies sustainable data security.

"Suggest an edit": You can easily change a business's location profile in Google in a few simple steps. If the owner of the company profile does not respond quickly enough to the edits, the changes (such as contact data) are normally accepted by Google.
Companies that depend on their bricks-and-mortar locations for business are especially vulnerable, since changes in location and contact data can be risky for their business overall.
Customer loss through manipulated contact information
Location data in Google may be changed by third parties for various reasons. Some Google users want to improve content for others and correct erroneous or outdated information. However, there is always the possibility of a devastating attack by a competitor. This is an unfortunate tactic used by a growing number of companies, where they change, for example, the phone number of a competitor, and replace it with their own. Callers are thereby 'redirected' to the competition at the first step in the contact chain.
Effective and time-saving Google protection in real-time
To be more assertive in digital location marketing, SMBs and large enterprises need to take control of their location data and profiles. This means contact data in the Google search, Maps and other services would have to be manually monitored and corrected in order to mitigate the risk of unintended changes.
Therefore, it's more effective and time-saving to use a single, centralized tool which maintains the accuracy and consistency of all location data of all stores across all platforms. Uberall's Location Marketing Cloud does this and more. Verified Google My Business profiles are checked for correctness everyday by the cloud, and incorrect data is overwritten. This means no third parties can edit your data.
Uberall gives you decisive authority over your Google profiles. This means you can update your information for all your profiles in real-time. With just a few clicks.
If you have any questions about Uberall or data management, get in touch with us at: +1-628-202-6700 or +44-20-3769 3000 or hello@uberall.com.
PS: See our blog article Risks of unverified Google My Business listings for more information.