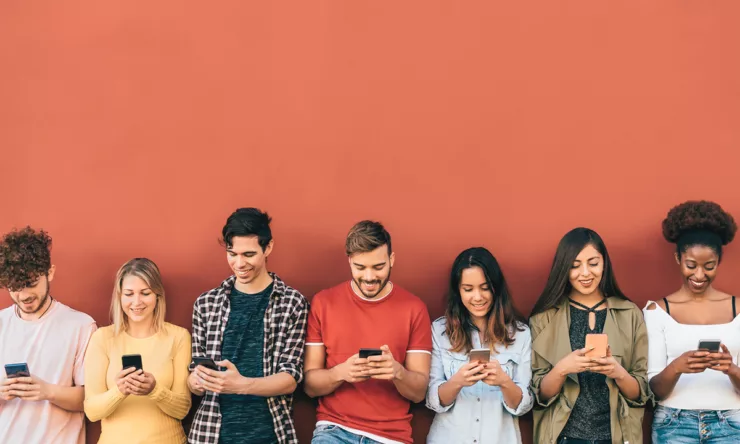 Blog
Social Media: The New Call Center
Few if any people predicted social media would take on such a central role in marketing, customer outreach, consumer care and many other areas of business operation when the first social platforms sprang up. However, the power of social media became quickly apparent, in terms of both popularity among the general public and the ability to use these platforms to engage in a variety of different discussions and conversations.
With high levels of adoption - 74 percent of all Internet users also use social media, according to the Pew Research Center, and adoption is in the 90 percent range for people aged 18-29 - it's easy to see how social networks can be used for customer outreach and interaction. In fact, platforms like Facebook and Twitter have augmented and often supplanted the traditional, phone-based contact center. Now, especially among younger consumers, social is the go-to channel when a question needs to be asked or a concern or complaint needs to be aired.

Asynchronous Communication Offers Efficiencies
Interacting with customers via social media is inherently different from using the phone for the same purpose.
Instead of real-time communication and a focus on a single individual, inquiries made to a brand's social media page are asynchronous – meaning customers don't necessarily expect an immediate response. This difference offers potential efficiency gains. Now a single person or small group can address similar questions and comments in short order, either resolving the issue at hand or asking further questions and gathering information to eventually work toward a resolution.
This simple but powerful shift in the way businesses interact with consumers can boost engagement as well as reduce costs and time spent related to addressing concerns and answering questions.

Prompt Response to Social Complaints Expected
Despite the asynchronous nature and somewhat delayed expectation as a part of nearly all interactions on social media, many consumers still expect prompt responses.
Search Engine Watch highlighted research from Lithium Technologies that found more than 70 percent of Twitter users expect brands to respond to them within an hour following a tweeted question or complaint. The expectations for other popular networks like Facebook aren't identical, but the general attitude among customers is a quick response is expected, and response periods of many hours or days may be seen as unacceptable.
Local Social Media Management Solutions Help
Businesses also have to consider local social media management solutions in their marketing plans and technology budget.
Local social media management solutions are different from other social media management tools in that they are built specifically to manage hundreds or thousands of locations across multiple social channels and review platforms in one place. These platforms allow for a high level of one-to-one interactions, but they also facilitate one-to-many messages that can provide significant returns for marketing efforts.
Listening tools, which help companies find instances where their names are mentioned - even if it's not directed at a company's page or account - are still a valuable tool but don't serve the same purpose.
Finally, there are also plenty of discussions to be had about developing and optimizing social pages for individual locations. It's no longer enough to have a single social account represent the many stores that make up a brand - each one has to have its own presence, both for local SEO purposes and to better interact with the local community.
Learn how MomentFeed can help your customer success team manage complaints on local social pages.