Getting Businesses Prepared for the Big Change in Consumer Search
According to a recent Uberall study, 48% of voice search users currently search for local business information, however only 4% of business locations are currently ready to reach them.
At Uberall, we think this presents an excellent opportunity for businesses wanting to reach even more consumers in the relatively untapped voice search market.
Our Partner Silktide happens to agree.
The talented people there recently put their heads together to create a new Voice Search Readiness scan, which builds on the pioneering voice search readiness score we created.
Calculating Voice Search Readiness
This new voice search readiness test is able to show whether a business is optimised across the four leading voice assistants: Google Assistant, Alexa, Siri and Cortana. Results of the analysis are presented clearly to help a business owner understand the gaps in their optimisation and what needs to be done to improve it.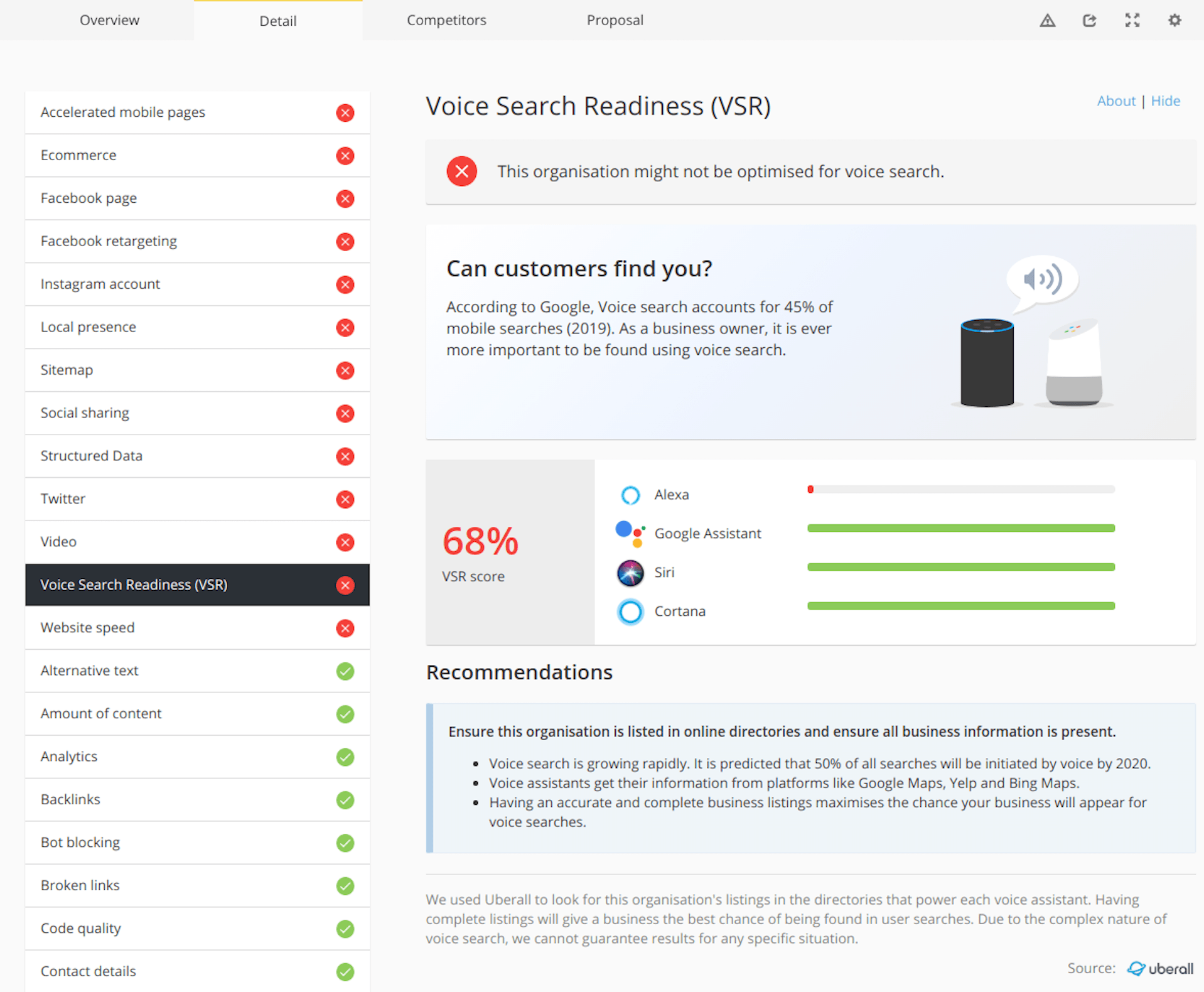 The increasing adoption of in-car voice search technology- the second most popular form of voice search following mobile - combined with the fact that smart speaker purchases are expected to grow by 82.4% this year, clearly demonstrates that voice search is only going to become more important to people's lives in the future.
This is why Uberall and Silktide are working together to try and make it as easy as possible for businesses to understand the problem/requirements of the current digital environment and ensure they are keeping up with how consumers are currently searching for businesses online.
How to Calculate Your Own Score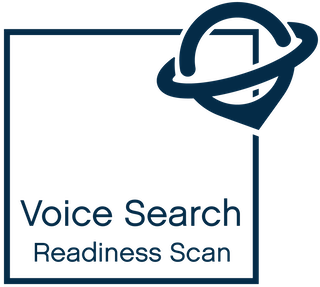 Diagnosing voice search readiness will become increasingly necessary across many industries as businesses struggle to optimise for the impending voice search revolution. If you would like to know more about this project and how to diagnose voice search readiness with Silktide's VSR scan please contact us for more information.