September Webinars: The Future of Retail and Local Marketing in the Age of the Customer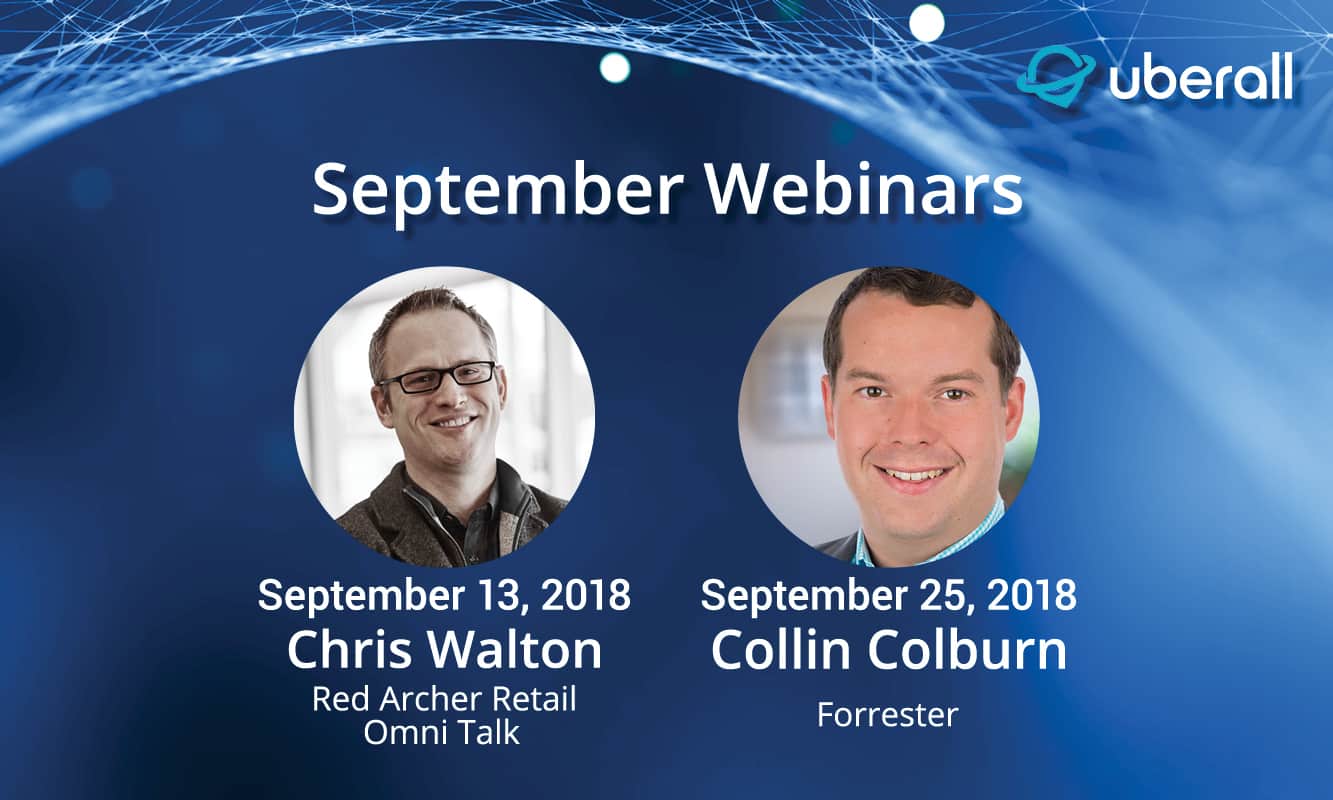 September 13: The Future of Retail is Coming. Are You Prepared to Handle It?
Join us on September 13th for a fireside chat with Red Archer's Chris Walton, founder of Omni Talk, Forbes.com contributor, and former VP Target Store of the Future. Josha Benner, Co-founder of Uberall will host this discussion of the next evolution in retail and how mobile technology is specifically changing the psychology of our future consumer experiences.
You will learn:
What is next in the world of retail (and how to prepare)
How mobile is changing the way we think and shop
How to leverage location marketing technology to drive sales
WEBINAR: The Future of Retail is Coming. Are You Prepared to Handle It?
DATE: S eptember 13, 2018
TIME: 11:30am EDT / 8:30am PDT
September 25: Local Marketing Re-Emerges in The Age of The Customer
In the "Age of the Customer" tech-savvy consumer expect searches to show them not only relevant products and services—but also the ones located closest to them—with all the information they need to go out and buy right away. If stores want to reach these "ready to buy" customers and win their business, they cannot rely on national level branding. We have to bring marketing to our customers at the local level—through the sites, apps and maps they use every day.
Join Forrester Analyst Collin Colburn and Uberall's Josha Benner as they talk about the impact of mobile technology on how customers find and search for information today, how enterprise brands can better market their products and services to increase discovery locally and drive customers into stores. We will also share advice on leveraging and consolidating local search technologies to easily bring your business into alignment with these new trends.
You will learn:
How technology is changing the way your customers shop
Tips to amplify your local brand presence
How to leverage location marketing technology to drive sales
WEBINAR: Local Marketing Re-Emerges In The Age Of The Customer
DATE: September 25, 2018
TIME: 1pm EDT / 10am PDT