Open for business: Special opening hours for your businesses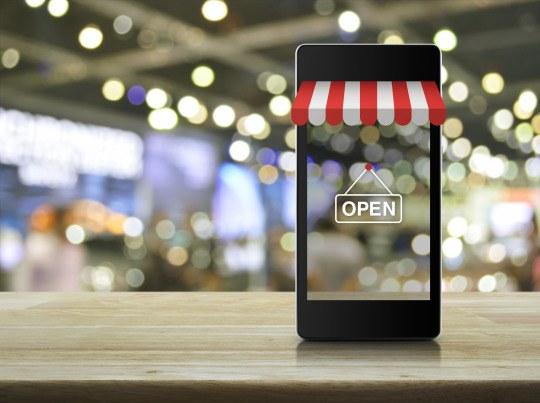 Reliable opening hours are vital for foot-traffic - which is why we made it possible for you manage special opening times directly from the Location Marketing Cloud. If you're closed on a bank holiday, for example, you can ensure your customers aren't disappointed when they reach your doorstep.
Opening hours. A basic, right? And yet, this is what customers are most concerned about when they search for a brand or a store. Google Trends shows that the words "Opening Hours" are the most common after the brand/ service name, and "near me". Google of course takes this into account by displaying the opening hours with the store location as a search result. Therefore having correct opening hours is an absolute must.
Customers find out about opening hours through local search, or even voice search: "OK Google, when is the supermarket open until tonight?" Keeping your Google My Business location data in the Location Marketing Cloud up to date ensures Google gives your customer the right answer. This means, customers don't have to get through to your website, but find out immediately.
This is particularly important for holidays or other special opening times. So take advantage of this feature and lead visitors, guests and customers to your locations even outside the usual business hours: directly from the Control Center of the Location Marketing Cloud.
Special opening hours and turnover
Special holiday opening hours usually mean a considerable effort in communication, e.g. creating an extra landing page for all your locations. This is now a thing of the past. Enter your special opening times before the date, directly in the Control Center's location view. This will make sure customers drive to your store, and not a competitor's.
You can find this function under the regular opening hours in the "Contact details" area. Select "add more special opening times" and enter all the relevant information. Even if you're closed on that day, let your customers know - they'll trust your brand more. This information will be published to Google as soon as you synchronize the site. For all other networks, you should consider a 7-day advance to ensure that all information is correct.
Of course, you can also use this function via API and csv export / import, and thus update information quickly for a variety of locations in a very short time. Also, all the information is displayed in the Locator, the storefinder from Uberall.
Whether you're closed or open - let your customers know, with Uberall. Contact us now via hello@uberall.com or +44-20-3769 3000.