Nǐ hǎo! Locator + Pages Now Speaks Chinese - and 13 Other Languages
We are now helping to connect you with customers all over the world by teaching Locator + Pages 14 new languages.
Present your locations online in 14 languages
By presenting your locations in these new languages, you'll open up your business to new countries and markets. The languages available for your store finder and your Uberall location pages are:
German
English
French
Spanish
Italian
Portuguese
Dutch
Danish
Swedish
Finnish
Hungarian
Russian
Chinese (Simplified)
Chinese (Traditional)
This is just the beginning as we look to increase your reach across the world.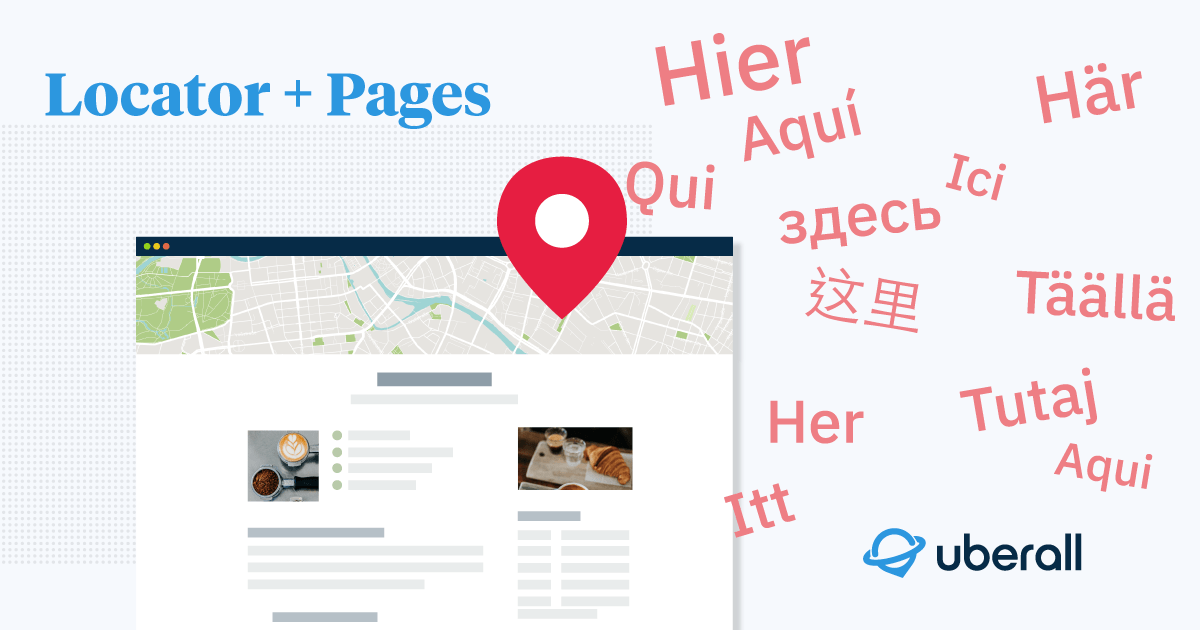 Image: A user-friendly overview of all sales locations.
SEO-optimized landing pages for individual business locations at the push of a button
Locator + Pages from Uberall provides you with two related features:
The Locator is a map overview of the locations where you offer your products and services. Your website visitors can use it to find the nearest business location and get directions directly to it.
Customers can go directly from the overview map to the location pages. These are Internet pages for the individual locations with detailed information that goes beyond the address and opening hours: Customers learn more about products, upcoming events, news and gain a memorable impression of the business through pictures, videos and site-specific content.
Uberall customers like BIO COMPANY or Well Pharma use Locator + Pages in combination with Uberall Listings. The advantage? The information on the landing pages always corresponds completely with the information on all other online platforms such as Google and Facebook. This gives you greater performance with Local SEO and makes you optimally visible to customers when they search in the surrounding area.
With the technology behind Locator + Pages, all location information is stored in a central database. The software accesses this data and generates the landing pages automatically - only the code snippet has to be integrated into the page (plug and play). The code generates the landing pages automatically and can access 14 languages for the categories, keywords, buttons and more.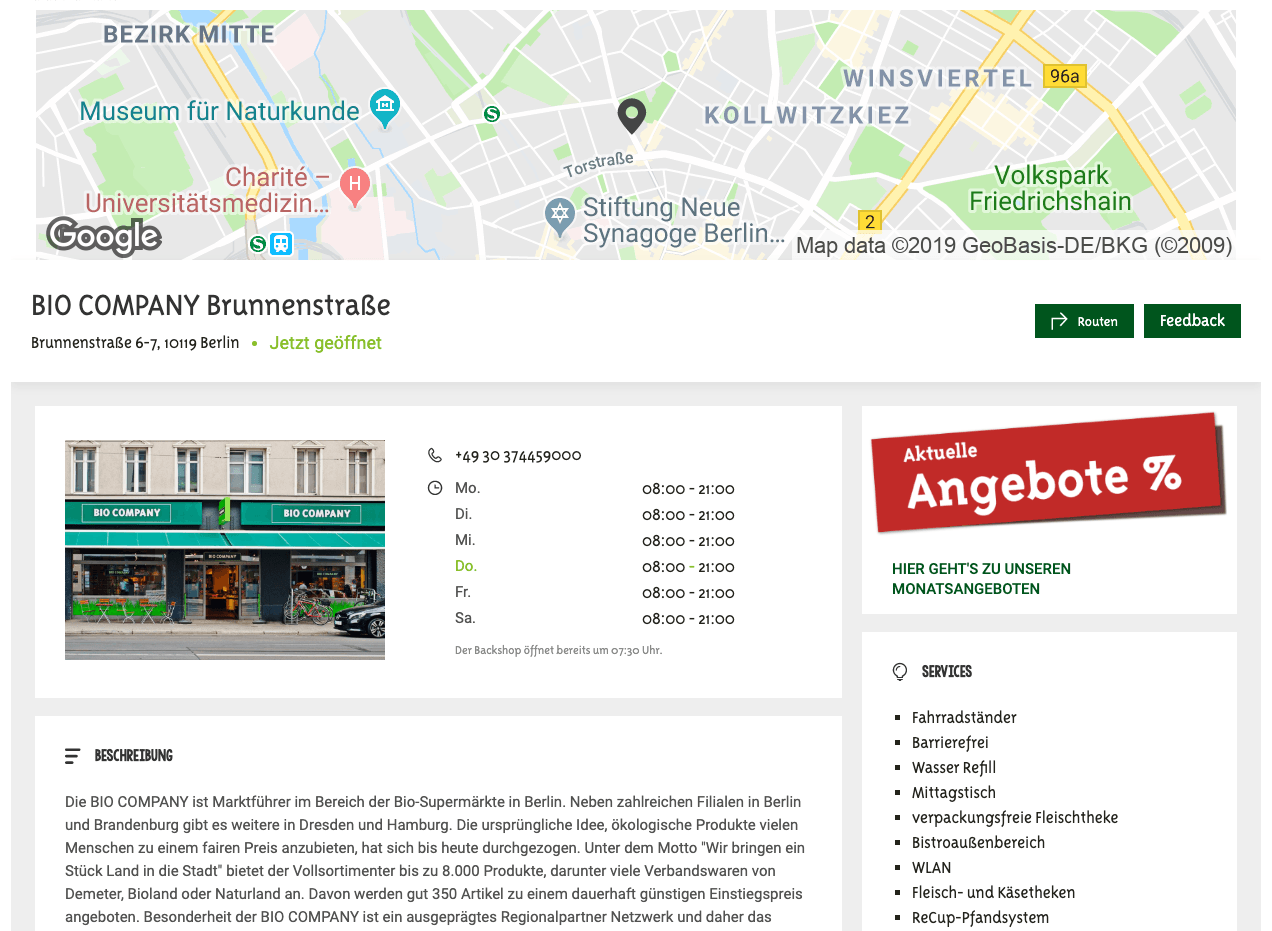 Image: Automatically generated from one data source: Specific web pages for each individual location.
Put your brand on the map - even without your own shops
Manufacturers such as Schwarzkopf sell their products worldwide offline via the retail trade or trade partners such as hairdressers or cosmetics studios - and not exclusively via their own stores. Schwarzkopf uses Locator + Pages in several languages to ensure that brand fans quickly find the product they are looking for.
The use of Locator + Pages creates a win-win-win situation: Schwarzkopf can offer its products offline in accordance with its own guidelines, end customers can easily find them and sales partners gain more visibility on the net.
Would you like to learn more about the possibilities with Locator + Pages? Contact us, we will be happy to advise you.