NEW from Uberall: Always up to date on locations performance with digest emails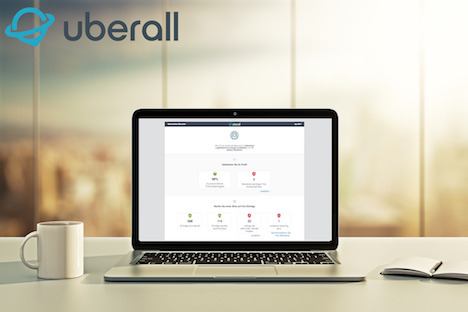 Our clients and partners requested a simpler and more intuitive deck of insights for their locations. We listened, and built the weekly digest emails for all locations. Now you can see how locations are performing at a glance.
Weekly aggregated performance data and general listings status
Uberall believes in making life as easy as possible for businesses and customers. That's why we work behind the scenes with location data - so businesses have the time to grow, and customers can find the goods and services that they want, near them.
But digital location marketing can be tricky, requiring deep insights into how structured data can benefit real-world business. So, listening to our clients and partners, we now proudly introduce our weekly digest emails for all your locations. These mails will simplify and aggregate the performance data of all your locations in an easy-to-read place.
That means we'll not only update you on how all your locations are performing, we'll give you handy hints and reminders to help you gain visibility, if we see that you could take a few more extra steps for your locations.
The digest includes information on:
Average profile completeness
Which listings are being updated, and which are up and running
Latest reviews and ratings for your locations
Customer interactions such as check-ins and comments
How you can improve your profiles for more visibility

So you can see how having complete and well-maintained profiles benefits your business, in just one glance. What's more, the digest is completely scalable - so no matter how much your business grows, it will provide you with the information you need.
Resellers now able to share valuable insights in white-labeled digest mail
The weekly digest also has some unique benefits for our partners and resellers. In fact, the digest is a powerful new insight tool, and can be fully white-labeled. Resellers can provide their individual clients with weekly or monthly updates on their locations - no login necessary.
Furthermore, the value of Google listings for Search and Maps visibility is easily tracked and communicated. This helps even smaller businesses appreciate the importance of well-curated and up-to-date Google profiles.
In short, the Uberall mail digest makes for a simple, intuitive and effective tool in showing how digital location marketing can benefit your clients.
Want to hear more? Then contact hello@uberall.com..