Needle in a haystack: The perfect sales platform for digital location marketing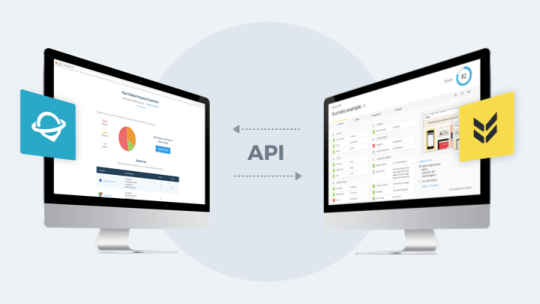 Silktide is Uberall's newest technology partner. Together, we are opening up even more sophisticated sales opportunities for resellers.
Local SEO, Website, Social Media: With Silktide's sales platform Haystack, you can fully qualify potential customers, recommend targeted measures, and create sign-up offers in a methodical and transparent way. The partnership between Uberall and Silktide allows resellers to attain even more effective targeting results.
Sales teams which already use Haystack will benefit from the direct API connection to the Uberall online presence check. Users of the platform can now also analyze the online visibility and data consistency of a business location accurately and in real-time. This is a great leap forward in efficient, targeted selling.
Online Presence Management with measurable results
Using the Haystack analysis tools, you can derive precise marketing and SEO measures for local businesses, including best practices for digital location marketing. The Uberall Location Marketing Cloud provides your customers with innovative and centralized reputation management in social media such as Facebook and Instagram.
Save your pre-analysis with Haystack as a digital snapshot of a customer and, after each project phase, display the results of the recommended digital strategy. With the implemented online presence check from Uberall, you measure the success of your actions in all relevant local channels, including local directories, map services and navi apps.
Bernhard Friedrichs, VP Partnerships at Uberall:
"By integrating Haystack, we at Uberall continue to expand our network with another strong technology partner: Haystack is an ideal complement to further optimize the sales process of our partners, and we are excited to work with them."
The new interface is available to all Uberall partners and Silktide from now on - activating it only takes a few clicks
Want to hear more? Get in touch with us at partner@uberall.com.