How to Build the Perfect Online Booking Sandwich for Your Clients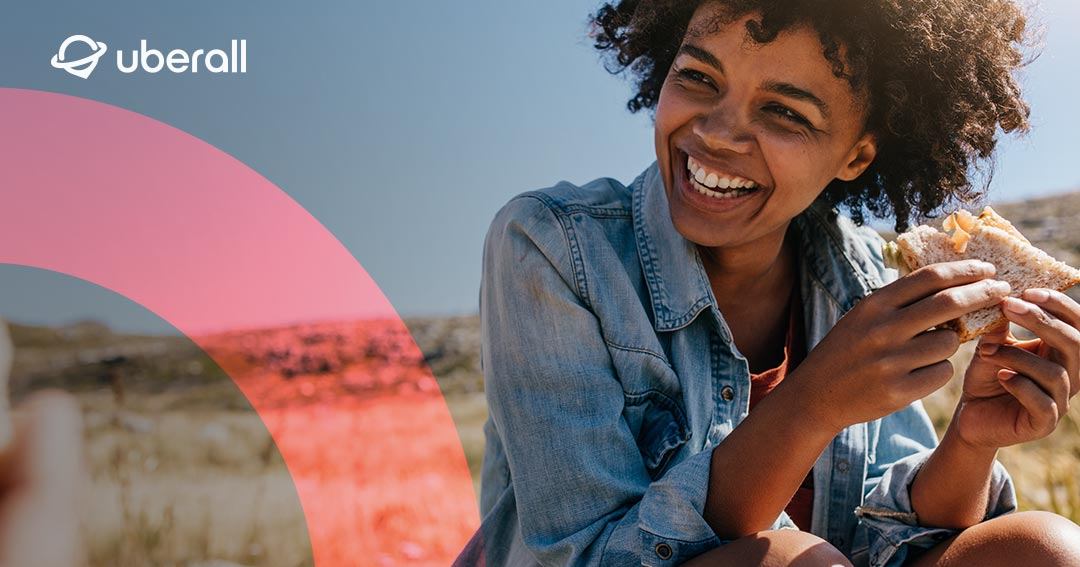 Over the past year, we have all changed our behaviour when it comes to consuming goods and finding services. It's really quite astounding to see how well businesses and consumers have adapted to an ecommerce-driven world. However, research shows that 'local' is definitely not dead. Consumers still seek offline interactions.
As businesses reopened their doors and social gatherings are once again permitted, we consumers allow in a glimmer of hope. For many of us, we booked as many reservations as we were allowed.
For businesses, this is a challenging time with continued uncertainty. They need a contingency plan in place to meet the COVID-secure restrictions set out by the government, while meeting their own business objectives. A simple way for businesses to manage the number of visitors to a store or restaurant is through online bookings, and many have already implemented this solution.
Of course the consumer journey doesn't start or end with a booking. So, how are businesses going to cut through the online noise in order to be found by consumers, encourage them to make a booking and then to physically visit the locale offline? And how can you stand out from the crowd to make your online booking solution the one businesses choose?
Well, online booking software providers… Now is your time!
The Bread and Butter: Online Visibility
We don't need to tell you that adding online booking capabilities to a website or online profile is a great way to secure more conversions. In a recent survey in North America 94% of respondents would be more likely to choose a new service provider if that provider offered online booking options.
However, if companies are not visible with correct information online, no one will schedule an appointment. This presents an opportunity for you to offer your clients a solution that will ensure they are found by the right consumer at the right time. This gives your offering even more bite! |So, how do you help your clients improve their online presence?
1. Ensure locations are present and correct across the key online platforms. This includes those on the Big 4: GMB, Bing, Facebook and Apple Maps, plus an extended network of local search engines, maps services, local and specialist directories, review sites, social media channels and data aggregators. If you're looking for the sweet spot, our research found that being present on 30-39 meaningful directories achieves the highest search and engagement optimization.
2. Suppress duplicate citations. Duplicates are incredibly damaging for the consumer and search engine experience. Consumers may be misdirected based on inaccurate or confusing data resulting in lost traffic. Google can go so far as to remove the listing or penalize the whole account for spam.
3. Explore Local Search Ranking Factors. Google determines whether a query is local by examining relevance, distance and prominence to rank the results. Experts believe there are 7 key factors that impact this criteria and should form part of your holistic local SEO strategy:
Google My Business (GMB): all of the features within your GMB profile such as name, category, reviews and images (without giving too much away, we peel away the GMB layers later).
Reviews: first and third party reviews for your business around the web.
Links: inbound links and mentions of your business, typically for the local landing page that is linked to your GMB profile.
On Page: elements and content on your local landing page, typically the one linked to your GMB profile.
Behavioral: actions happening on your listings and your pages, such as clicks and calls.
Citation: location data presence volume and consistency (as mentioned above).
Personalization: largely based on the language and location of the search.
Our wonderful Krystal Taing, Solutions Engineer for Strategic Partnerships and GMB Gold Product Expert, delves into the details further in this blog: The Most Important Local Search Ranking Factors You Need to Know Now.
The Grilled Cheese: Your Online Booking Software
We don't need to tell you about this bit… you're the experts. But "why a grilled cheese sandwich" I hear you cry?

Voted the nation's favourite, it's a strong and sturdy choice. This is precisely the comfort you are providing consumers; certainty during a time when it is craved.
The Dressing: Reputation Management
Well you can't have a cheese sandwich without the dressing. It compliments the cheese so well, and quite frankly, will help put the choice in the basket.
So for your clients, the customer is the pickle. And it's their social influence that's going to make all the difference to encourage others to book an appointment.
Reviews are an essential part of the consumer journey, heavily influencing purchasing decisions. In fact, data shows that 84% of consumers trust online reviews as much as personal recommendations.
By offering your clients control over this part of the customer journey is a surefire way to boost their conversions, and to add your revenue stream.
The Red Onions: Google My Business (GMB)
Love then or not, red onions certainly add a little flare to your plate. And mastering GMB will certainly spice up your offering.