How Online Searches Fuel Offline Conversions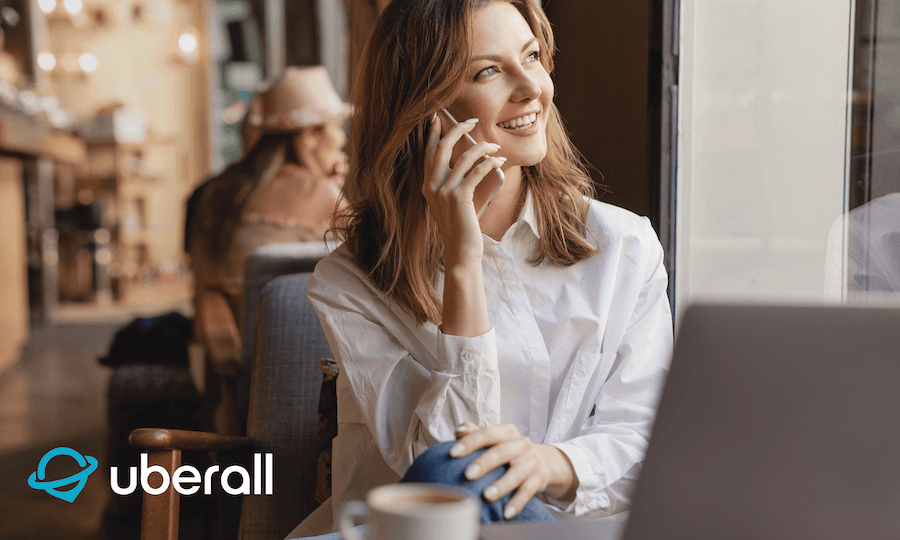 Local Searches: The Driving Force
Consumers of all kinds are now turning first to online search as a way to quickly find local goods and services near them. 30% of all mobile searches involve local intent to buy, according to Google. Businesses who want to draw more consumers to their locations are wise to focus on local search as a key marketing practice, and to focus on mobile users a key way to increase sales. Channel partners will also find that adding local marketing into the mix will complement and amplify efforts made for their clients in other channels.
The Power of the Phone Call
The two online actions most likely to lead to a store visit are clicks on directions or clicks on phone numbers. It's important for local brands to make it easy for these mobile searchers to give them a call or visit. Whether it is to check inventory, hours or directions—the intent that a consumer shows when they pick up the phone shows that they're close to making a purchase. Hearing a human voice can move them even closer. According to the analyst firm Forrester, customers who make phone calls spend on average 28% more than online leads, and convert 30% faster into paying customers. By encouraging mobile searchers to pick up the phone, or—even better— to get directions, you're significantly increasing the chances of turning that online search into a sale.
The Online-Offline Marketing Dynamic
We often think of digital promotions and SEO as leading to online ecommerce shopping, but offline sales can also start from a search ad or SEO results. When mobile ads encourage searchers to click on a phone number or directions to a store they are invited to interact with a business in an offline way. These clicks can also be analyzed to better inform your search ads. In this way, the online search ads and offline connections work together to increase marketing ROI and drive more customers to stores. They are also a great way for channel partners to show customers the real impact of their local marketing dollars—drawing a direct line of attribution from listings and online content to offline sales.
Tips for Optimizing Offline Conversions
Since online searches can turn into offline sales, how can you can make the most out of this cycle? Here are a few ways to optimize your local marketing tactics:
Use "near me" keywords to target local searchers. Mobile searches with phrases like "near me" are on the rise, and your content should account for this. In addition, consider targeting ads to those within a certain radius of the business location.
Be sure your local listings are correct. Keep business name, address, and phone numbers accurate across all available listing services and apps, including Google, Bing, Yelp and more.
Target areas that are relevant to your business. Include areas where prospective customers are most likely to be. If you are promoting an ice cream shop—target beach goers. If you're pitching IT services—target the tech hub nearest the shop.
Explore navigation app advertising. Services like car navigation and apps like Uber and Waze offer ways (ahem) for businesses to market directly to shoppers when they are nearby. This can be an opportunity to steer more drivers right to the doorstep.
Use local telephone numbers. Familiar area codes will feel closer to home than impersonal 800 numbers will.
Make your website call and direction-friendly. Focus on making it as simple as possible for consumers to click and connect with the business. Add call buttons to the most critical touch points on the mobile site and include links to directions.
Make your calls people-friendly. By and large, consumers call a number because they want to talk to an actual person. Specifically, a friendly and helpful person. Make sure opening and closing hours are obvious and make sure the business has a system set up for contacting those whose calls were missed, so those valuable leads aren't lost.
The Importance of Offline Metrics
There are a number of ways offline consumer behavior can influence or be driven by your overall marketing strategy. Phone calls can serve as an important avenue for customer feedback, and can be analyzed for call duration, product interest, and sales outcomes—important things for businesses to track when you want to measure the quality of both marketing and in-store service. Clicks on directions can be overlaid over daily sales figures. Google and Bing offer tools that can provide metrics such as average distance traveled to a store, as well as track the success of online ads by logging who physically travels to locations after clicking on an ad. As we explored earlier, this information can then be used to inform your search ad campaigns.
Tying It All Together
We've seen that the best way to facilitate offline conversions is by maximizing the business' digital footprint. Consumers should feel that every location has a local touch—and they should feel that, from the moment they encounter a listing online. By weaving together phone and in-store metrics with an online marketing approach, you'll develop valuable insights into the consumer journey.
Uberall provides efficient solutions to these challenges for Partners and Enterprises looking to make an impact at the local level. Request a demo of our Location Marketing Cloud today!