With the new update, community-curated photos are finally accessible to business owners. For Uberall users, this means that such content is now available in our Engage product's reputation management inbox. Now it's easy to understand what your customers are most interested in and to control how your stores are depicted in Google Search. Last but not least, this empowerment of business owners includes how to find and control inappropriate contributions with ease.
There is also a very interesting update to Google Posts, which was initially released as part of last year's overhaul of the GMB API. Starting today, you can post offers with very specific information including coupon codes with special terms and conditions. Notice that photos are no longer mandatory. Google has considered the feedback about their posting feature and has now made it more intuitive and usable. Again, Uberall Engage users already have full access to this feature.
Happy posting!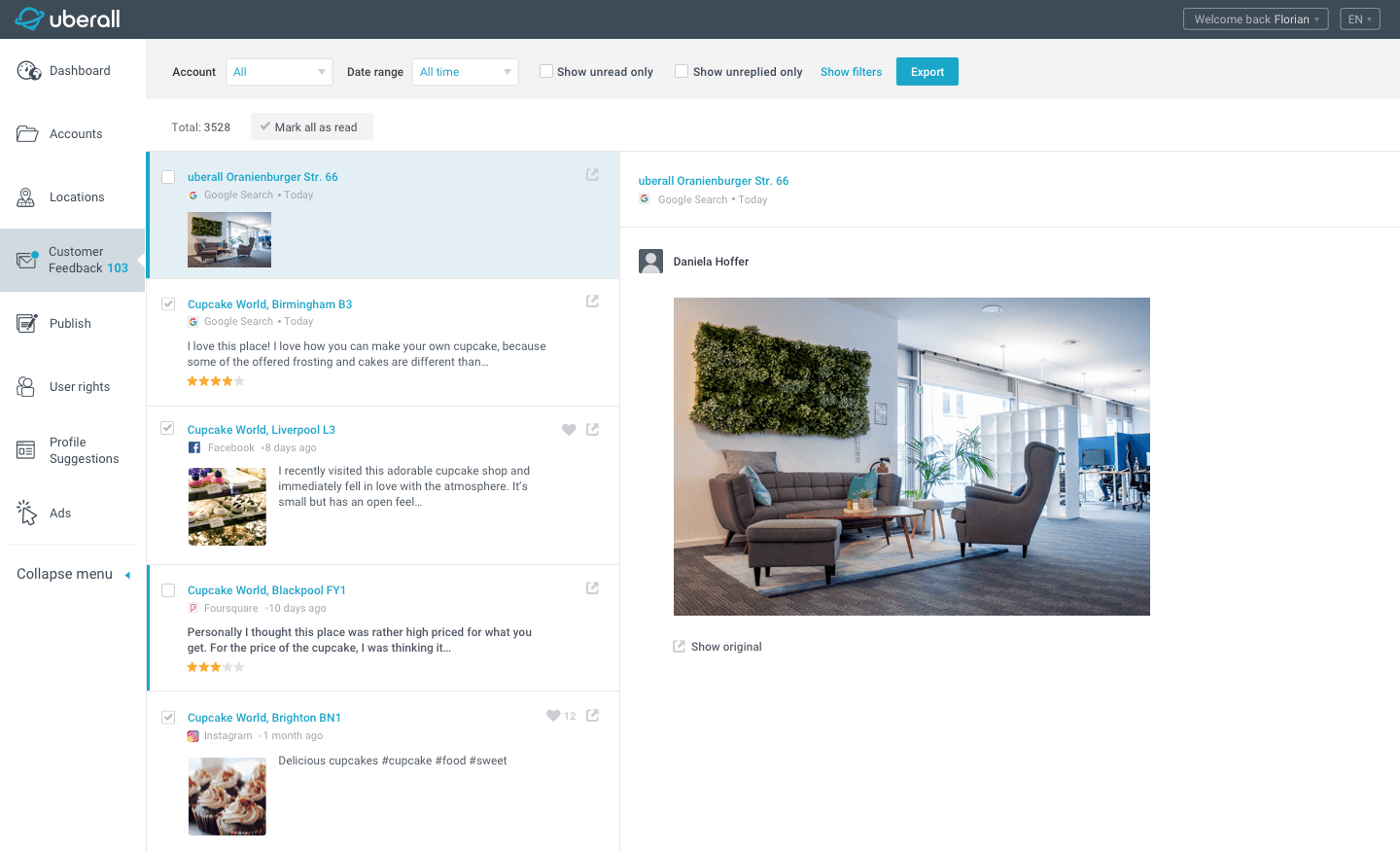 Uberall Engage inbox now shows user-uploaded GMB pictures.
And there's one more thing – Google brought back the business description as part of GMB profiles, which is actually a controversial feature. Descriptions were part of Google Places and initially of Google Plus Local profiles. Then they were hidden from users and eventually, completely gone. Now, Google wants you to describe your own "location in your own voice", which is driven by their pursuit to further optimize their overall search experience with detailed, localized, and personalized content.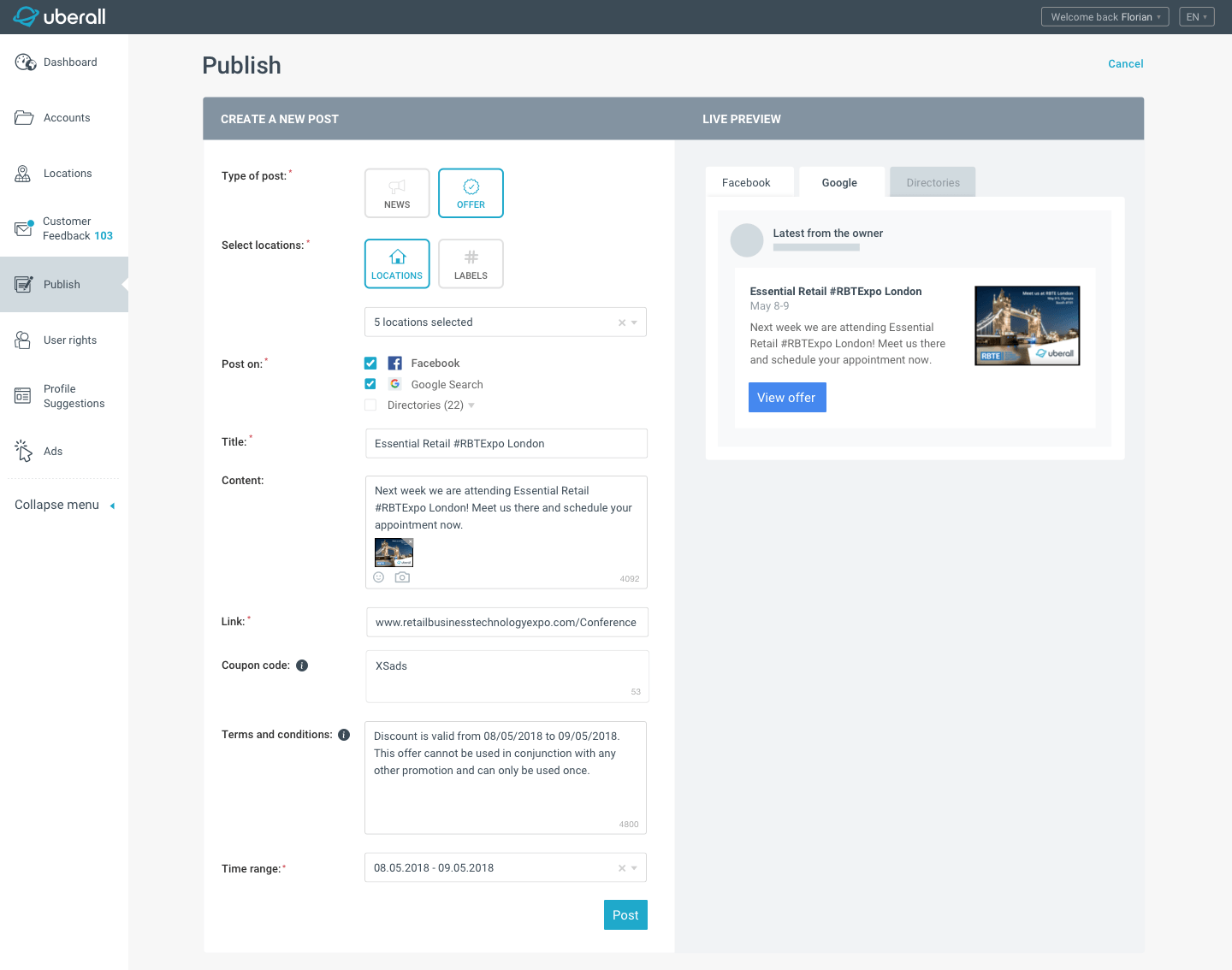 Updated Google Posts functionality in Uberall Engage with new specialized features for posting offers.
These changes are rounded off with some smaller features like faster profile updates and profile rights management. Altogether, we at Uberall are excited to better empower our business owners to have even more control of their individual stores in Google Search and Google Maps.
If you want to find out more, we're happy to hear from you! Drop us a line at hello@uberall.com.