Global Brands Reveal Two Strategies to Successfully Manage Local Brand Reputation: Which is Right for you?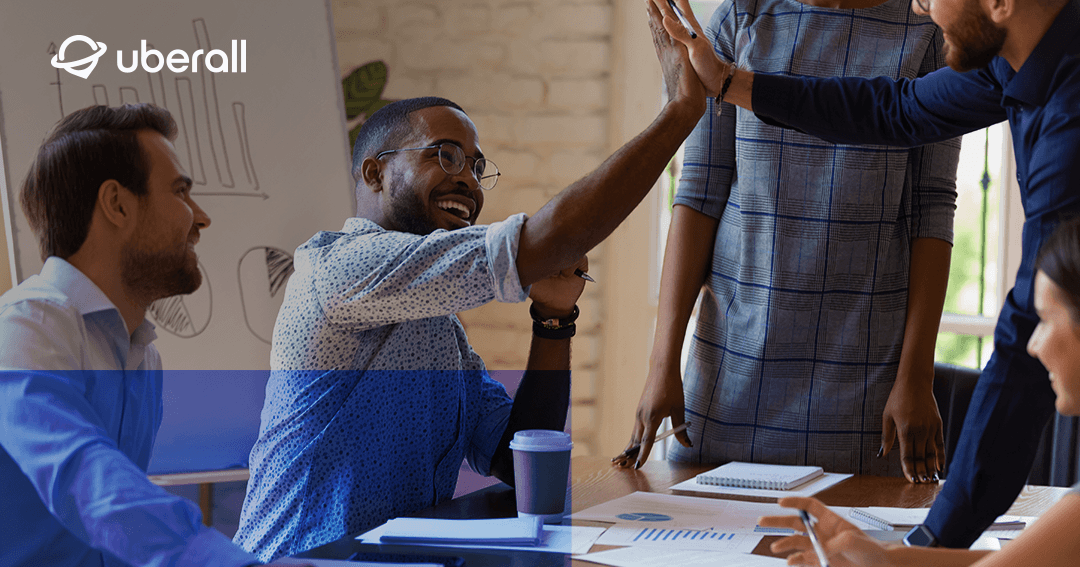 Managing local reviews effectively can be challenging for any organisation. When you have global, regional, and local level stakeholders, it adds even more complexity. It's difficult to know where decisions should lie, who should engage with local customer reviews and how?
According to the experts highlighted in our recent report, Creating a Successful Global Local Brand: A Blueprint for Senior Marketers & Decision Makers Looking to Implement an Effective Local Strategy, companies typically use one of two approaches:
Manage reviews and local social pages completely at the global level.
Get location owners/operators to appoint 'ambassadors' who own the topic and regularly meet with regional managers to discuss best practice.
In the previous posts of the series, we spoke of the tactics behind setting up an excellent multilateral communications strategy and the importance of data management and analytics. Understanding and controlling these two pillars of brand strategy are essential to successfully position and manage your brand at every level, and establish a strong local presence.
The third and final pillar in this trio is strong reputation management. Reputation is where your brand engages most with customers and where, if well-executed, your strategy can turn those customers into advocates.
So, which brand strategy is most effective? Global control or local autonomy? Perhaps something in between?
Ultimately, the answer will depend on your brand. Your choice will be whether to take a low customisation approach, consolidating brand reputation control at the global level or a high customisation approach, empowering owner/operators with local control over reviews and reputation management.
Low customisation prioritises brand control and consistency. High customisation prioritises local experience. As we detail in our Global Local report, both have their pros and cons.
Here are just some of the tips and insights that we uncovered following the interviews with over 20 customers, partners and industry experts:
Establish a single external tool for successful reputation management.

Consider assigning one digital marketer to own the implementation and ongoing management of the tool at the global level, keeping administration for all markets consolidated at the global level, while allowing the flexibility to access local insights.
"Over time we realised that if you have a certain number of restaurants, it's important that you have one player (like headquarters) that keeps everything together, but if you want to create a real local experience on a personal level, individual level, you need to enable your location owners to give input and personalise the local experience."
Florian Eckert, Senior Manager Technology, McDonald's Germany
Identify the key stakeholders who will be involved in reputation management at the global, regional and local level.

Consider limiting your number of stakeholders in order to generate better outcomes and more efficient project implementation. There may be a need for cross-departmental cooperation, but try to keep departments informed, rather than piling on too many project owners.
"I sit in the global brand team but I am also a marketing technologist. That makes it easier for me to implement global local brand initiatives with very few stakeholders. Get the small team right, you can then plugin others over time."
Andy Duggan, Global Digital Marketing, BP
Identify an 'ambassador' at the local level who can create a genuine local experience.

Local reviews and social pages that are managed at the local level will be more personalised and more likely to resonate with local customers. Regional marketers should consider identifying brand ambassadors for locations and establishing feedback loops back to the global manager.
"What we found is that the manager would not always be so engaged. So what we said was that the location manager should be informed, and they should appoint someone within their team to work on this. You can call them 'ambassadors'."
Ben Van Nieuwstadt, DigitAll Consultancy, Founder (Former Director of E-commerce | Accor Hotels)
Keep the process as simple as possible for the local ambassadors.

Local ambassadors are best at understanding local customer experience and issues. But this process should be made clear and simple, particularly in how you would like them to execute on your central branding. The less complicated you make the tasks, the more likely you are to achieve buy-in, and the more successful you will make the execution.
"We want to be a premium brand, we want to be customer-centric. I've built the technology, all you need to do is respond... My goal is to make it so simple that we don't need a slidedeck to communicate it."
Andy Duggan, Global Digital Marketing, BP
Share reputation data and analytics freely at all levels.

Regional managers should gather feedback and reputation data from the location level and feed that key information back up to the regional or global brand level. This includes any issues with the digital adoption/in-store experience. Likewise, brand level reputation analysis and strategy should be communicated back down to local stakeholders.
"...I want to give one of my staff the opportunity to be involved in this workgroup and you make it interesting by creating the feeling of belonging. So you create a weekly or monthly call with updates."
Ben Van Nieuwstadt, DigitAll Consultancy, Founder (Former Director of E-commerce | Accor Hotels)
Want to read more of the insights uncovered in our study? Download your copy of the full report.
*Image is based on an optimistic post-Covid 2021.