Engage: A new era in Local Presence Management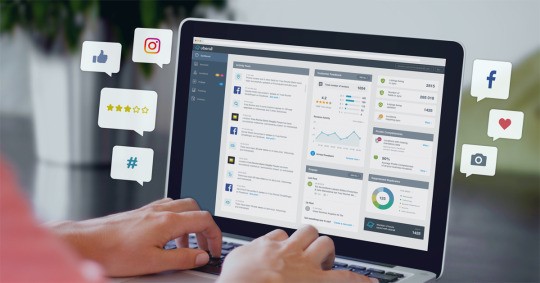 Engage, respond and drive your sales: Uberall has launched its comprehensive social engagement platform for clients and partners. Engage enables businesses to make more sales by influencing potential customers' purchasing decisions at key moments in the sales cycle.

Customers are always influenceable
Consumers research online and shop offline. 80% of consumers search online for goods and services, and almost two-thirds of these consider reviews before they buy the product in-store. When researching products to buy, consumers are influenceable - positive or negative reviews can swing their decisions for one brand over another. Indeed, it has been shown that a third of smartphone users actually purchased items from a different vendor than originally intended because of new information found during their search, including reviews.
Engage is Uberall's new all-inclusive communication tool for its digital location management solution. Now, clients can post across all social media, review and directories from within the Uberall dashboard. This enables clients to not simply monitor mentions of their brand, but to actively respond to customers and provide them with offers and discounts to generate sales.
Monitor, analyze and respond to feedback
Via custom notifications
Segment reviews and user-generated content for your businesses by location, time, platform, geography or type
Create, schedule and post content
Across social media channels and the rest of the Listings Network
Across all or individual locations, allowing tailored communication for each location
And understand
Perceptions of your brand better than ever before
Who your customers are for each location: Who shops and who reviews?
Uberall's Local Management Cloud enables businesses to manage all their location data from a single point of truth.
Engage allows you to post directly to Facebook, and Facebook location pages from within the Cloud.
From within the Cloud you can
Design customized store locators to enhance your local search presence
Manage both basic address data and rich content (categories, descriptions or images)
Use the stored business information for in-house reporting, customer support tools & more
Track the performance of all business locations across all Uberall services
Freely assign user roles to better control business data
As a holistic SaaS solution, Uberall is at the forefront of digital location management. We are continuously establishing best practices for clients and partners. In this spirit, Engage was created to fully explore and capitalize on the synergies between the offline business experience and online engagement. This is the best of both worlds and it will boost your sales.
Build your brand at the local level. Get found everywhere it counts and seize the opportunity of local customer engagement, with the Uberall Local Management Cloud.
Want to hear more? Then contact hello@uberall.com