5 Top Communication Tactics to Strengthen Your Global Local Brand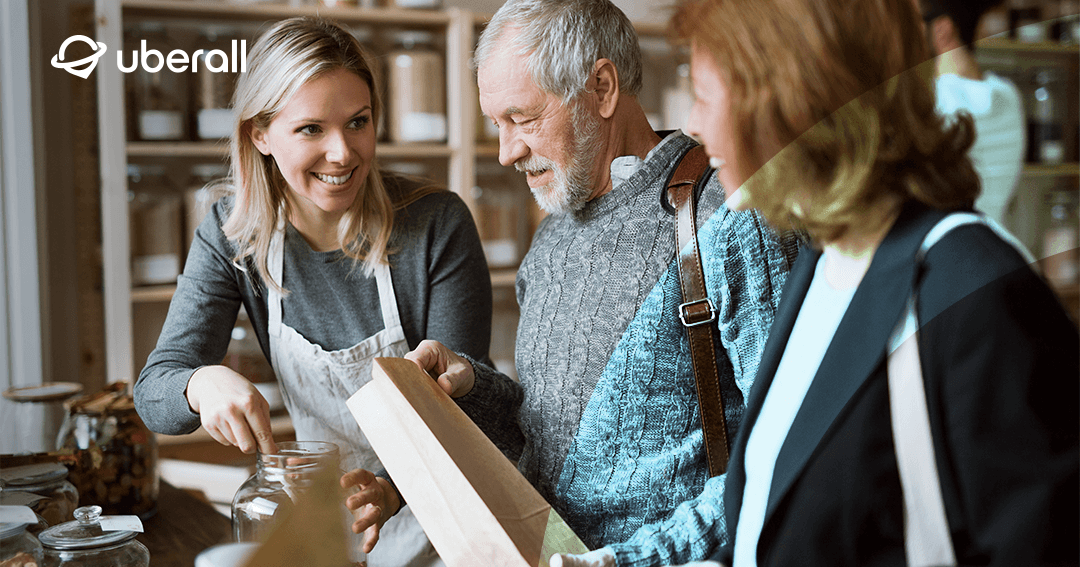 People talk a lot about winning customer loyalty, but brand loyalty is rarely won—usually, it is built.
That's because loyalty is the sum of a series of incremental, meaningful, positive interactions across all levels of your brand. Most companies manage these communications well at the global level, but they fall down when it comes to building positive relationships with customers at the local level. As current research shows that around half of Google searches have a local intent, with consumers searching for products and services 'near me', it has never been more crucial to build a positive 'Near Me' Brand Experience.
Strategist Bradley Fagan writes in our most recent research paper: "Consumers don't expect global brands to do a good job at the local level. They don't expect them to listen when they have a problem – which is mostly because global brands have traditionally not focused on the customer experience. Therein lies the opportunity. Global brands that focus on creating a local experience are more likely to convert more online consumers into offline customers and obtain more return journeys – creating growth for the global brand."
Our new paper, Creating a Successful Global Local Brand: A Blueprint for Senior Marketers & Decision Makers Looking to Implement an Effective Local Strategy, synthesises extensive interviews with over 20 customers, partners, and industry experts. It enables organisations to identify the operational considerations necessary when building a successful global-local brand and a smooth 'Near Me' Brand Experience for the customer.
One of the most critical areas identified was communication. Good customer relationships are built through good conversations, not just with your local customers, but also good communications within your organisation itself, as you determine how and by whom brand conversations will happen. The paper features advice from experts on how to use communication to strengthen a global-local brand.
Here are just five of the actionable tips and insights on brand communication you can find in the paper:
1. Establish clear, frequent top-down communications and oversight
Empower a marketer with broad data on local brand performance and location marketing analytics, so they can understand and influence exactly how locations are interacting with reviews, pushing out content and staying current on crucial location information (such as opening hours). This will give one person the ownership to be able to see and respond to red flags and help ensure you maintain a consistent brand reputation across all locations.
2. Create an effective bottom-up communication flow
Internal local feedback regarding the implementation and adoption of tools, updating key information and concerns regarding review management should be communicated up to the regional manager. This should be then be filtered and analysed, and sent in turn to the global brand managers, providing an overall picture of issues that are specific to that market. By leveraging the experience of brand ambassadors on the ground, you can escalate issues related to reviews for specific locations, cultural issues and any concerns regarding global brand directives, using local experience to strengthen the global brand.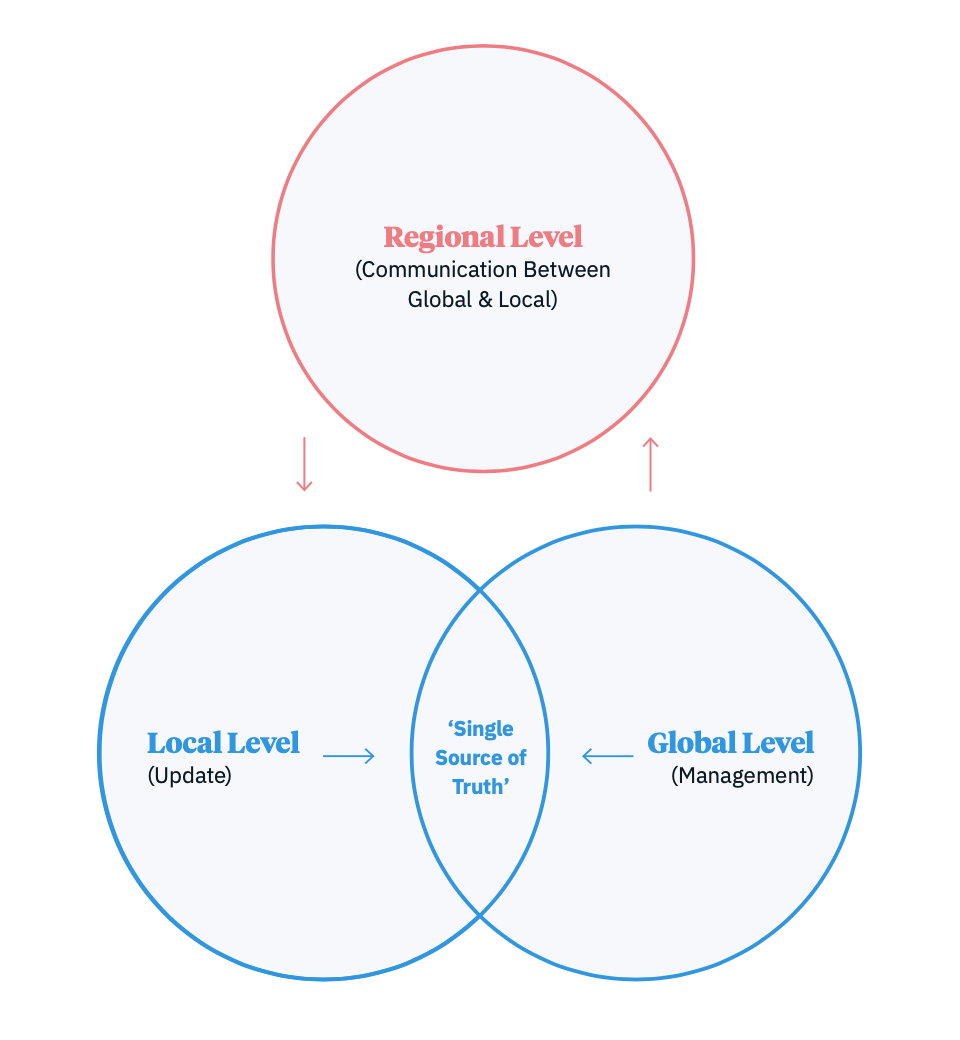 3. Create local ambassadors to manage reviews
Local ambassadors are a key component of a strong multi-lateral communications strategy, both in implementing brand management on the ground and conveying valuable information back to the central brand managers.
However, getting the balance right can be tricky. Too much responsibility at the local level can mean that the overall brand suffers, while too much control at global level means that brands can't connect with their customers locally and lose the human touch. Ben Van Nieuwstadt, Former Director of E-commerce details how Accor Hotels approached review management at a regional level:
"What we found is that the manager would not always be so engaged. So what we said was that the location manager should be informed, and they should appoint someone within their team to work on [review management]. You can call them 'ambassadors'.
Say I'm the restaurant manager. I want to give one of my staff the opportunity to be involved in this workgroup and you make it interesting by creating the feeling of belonging. So you create a weekly or monthly call with updates. You can create a certification or a test that they have to take so that they feel like they are doing something important, that they also buy-in, get trained and in the end know what they are talking about."
4. Empower local owners to engage with customers on local social pages
When handled the right way, empowering a local owner to engage with customers on review sites and local social pages can give a positive identity to the brand and create a real impact at the location level, which leads to a more worthwhile 'Near Me' Brand Experience.
Raj Nijjer, VP of Marketing at Yotpo, encourages employees to act as tour guides and provide a real-life insight through social channels into what happens behind the scenes at a specific location. "They convey what that brand is about in real life. They are there to make sure the consumer gets the brand experience, and then [that customer] will share the experience, [posting and] influencing hundreds, thousands of others, potentially."
5. Build a small team to successfully manage engagement
Of course it's essential to get the team right in order to achieve success, so you have to build it over time. Begin with only a few key team members and once that's up and running with motivated ambassadors, it becomes easier and more effective to add stakeholders to the team. They will be encouraged to be a part of the engaged group you have already formed.
Andy Duggan, from BP's global digital marketing team, explains: "[I] implement global-local brand initiatives with very few stakeholders. Get the small team right, you can then plug in others over time."
Want to read more of the expert insights uncovered in our study? Download your free copy of the report now.
Are your locations found online? Find out in just 2 minutes!