3 Steps to Consider When Re-opening Your Business Locations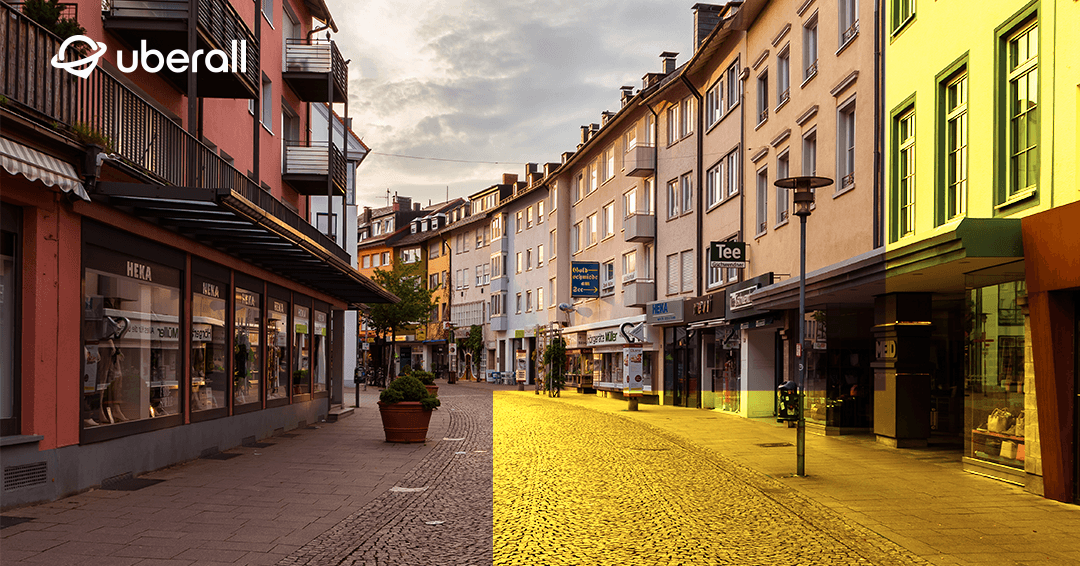 This post was last updated on June 9, 2020. Please note that we will be updating this post regularly as new information becomes available.
For a quick start, download our short guide with the main 3 steps right now.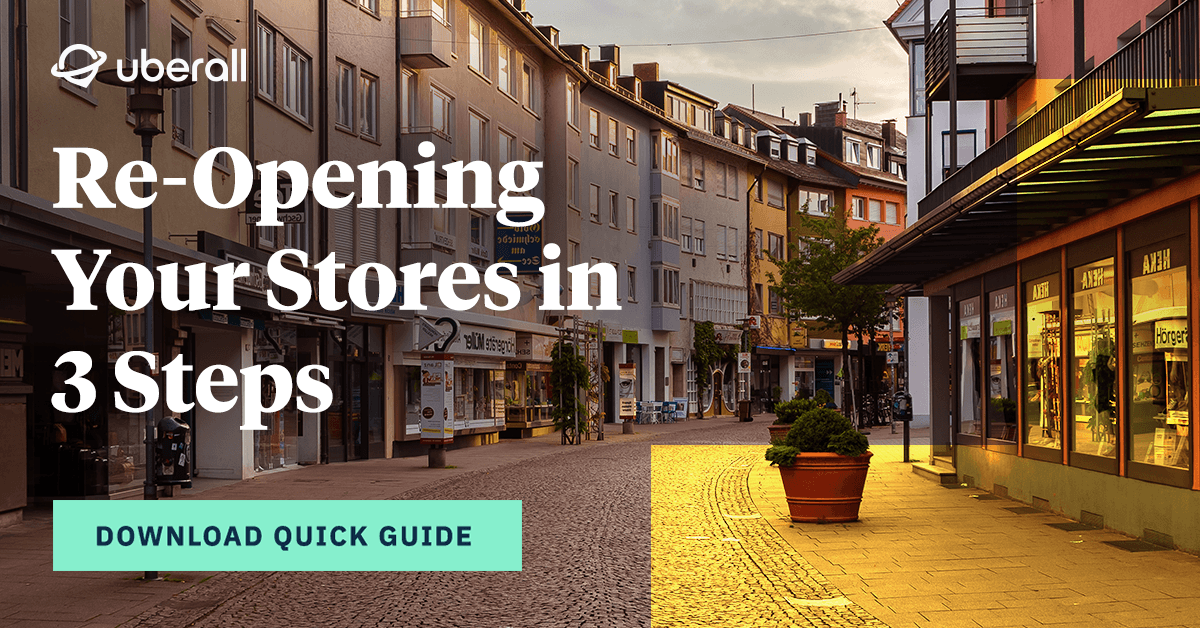 ----
On Wednesday, April 15, Germany announced that retail businesses smaller than 800 square meters (8,610 square feet) will be allowed to open as of April 20 — as long as social distancing and strict hygiene measures remain in place.
Additionally, on May 4, hair salons can re-open, provided that strict protective measures are observed.
This will, undoubtedly, create a lot of new search queries from consumers looking to see if their favorite retailers and hair salons are open near them now.
For example, 'new' joggers hitting the streets during self-imposed isolation and social distancing may be on the hunt for new workout gear they can actually try on in a store.
That said, a Google search for "How many square feet is the Lululemon store in Mitte, Berlin" didn't yield any results. Neither did "buy workout clothes open near me next week."
There's no way for your customers to know the size of your store locations other than by finding information about this online (or going to a location and standing in front of a closed shop).
How are consumers going to know which stores in which categories are open? They won't have any idea of the size of stores (unless they're obviously larger than 800 sqm). Consequently, they will be conducting searches around all kinds of "stores open" queries.
Multi-location chain stores will be on the extreme side of this. Some stores might be below and some above 800 sqm. If you're a digital marketer for a multi-location brand, how you communicate this, beyond Google and Facebook, may be a challenge.
So as the world slowly opens up shop again, customers are turning to you online for rapid responses to their queries across multiple platforms for real-time information.
Are you opened or closed?
Is your business less than 800 sqm?
Do I need to wear a mask to get my haircut?
Do you have the product I am looking for in stock?
Why are you closed in one city but open in another?
Depending on where your business is located, you may need to act fast and adjust your listings, operating hours and responses right away.
Or, you may be in the planning stages of preparing to re-open.

We've pulled together three of the most critical steps to cross off before you open your doors again. Download them as a short guide to share them with your teams and colleagues.
Step I: Ensure the online information for each location is current (with answers to new regulations)
HubSpot looked at aggregated data from more than 70,000+ global customers and found that customers are doing more online research and are interacting with businesses more today than they were a year ago. We can assume these numbers will continue to rise as new regulations come into place around the world.
Many of your customers will proactively inform themselves about your business online. For them, it is important to know changed opening hours or the availability of products, among other things. We could argue that Google is going to be the primary way that people seek this information out.
Therefore, update all information on Google My Business and all the platforms your customers use to search for your products and services (not just Google).
This includes opening hours, descriptive texts, telephone numbers or special hotlines, as well as information on appointments; and offers and answers to customer questions.
In many cases, it is also a good idea to publish FAQs on your own website or site-specific pages.
This would also be a good time to plan your messaging for different scenarios. For example:
Case I: Regulations about the size of your business means you can re-open on a specific date
Update on your GMB and Facebook accounts right away
Share the news across all the platforms where your locations are listed
Share broadly on social
Respond and spread the word in your reviews
Case II: Not all your locations will open at once
Share the news via the steps listed in Case I above
With the help of a store locator, businesses can easily manage the information of every single location, especially if it's tied to a local page per location where more relevant information can be displayed)
Case III: Not all parts of your locations will open right away
If your business is only offering delivery or takeout on certain days of the week (while other parts of your business are in full swing again) make those changes readily available on all the platforms wherever your customers are searching.
Check out Step II below for using sub-categories.
For more tips on how to keep your business information up-to-date and why this matters, have a look at the Uberall Coronavirus FAQ page for businesses with physical locations.
Step II: Optimise your online information for better visibility and more foot traffic
If you're a marketer for a brand with multiple offerings operating under the same roof, you may face another challenge.
How do you give your customers more context about your current service and product offering?
What is still possible and what is not: take away, only delivery? Services that maybe you didn't normally offer but now you do. Adding sub-categories may also improve your online visibility.
Here's how this would look in GMB, using insurance as an example:
Main category: Insurance (broad)
4 sub-categories: Health insurance, life insurance, car insurance, etc.
These ultimately will lead to different behavior in Google Search depending on the search term that was used, such as:
Search terms: "Insurance Agency near me"
Result: Our location will show up (if all the other criteria for showing up in search are met)


Search term: "Health Insurance Agency near me"
Result: Our location will show up (if all the other criteria for showing up in search are met)


Search term: "Mortgage Agency near me"
Result: Our location will not show up
This, of course also works with other combinations.
For example, restaurants — where search queries run from broad to specific. If you used 'Restaurant' as the main category and 'Pizza' as the sub-category, you will not show up, if someone is searching specifically for pasta.
Step III: Communicate your business re-opening
Time is of the essence. Things are changing fast, sometimes changes need to be made several times throughout the day. As new regulations come into play, keeping your customers (and prospective customers) up-to-date will be an ongoing challenge.
Keep it simple, straightforward and sincere:

Start with email to reach your most loyal customer base
Update your special "coronavirus" pages on your website addresses your changed circumstances, such as partial re-opening, new hours, changes to services
Use social media not just to post updates, but as a two-way communication channel in as close to real-time as possible. Social channels offer one of the best ways to communicate when face-to-face interactions aren't possible
Keep engaging with them via social posts and also keep an eye out for reviews and messages on all channels/directories
Communicate the changes with local posts. Google offers special COVID-19 posts for this via Google My Business. If your company has many locations and you are not using Uberall Engage, you can use the GMB APIto create the posts (only available for a limited time).Here's how a COVID-19 update post looks like in GMB: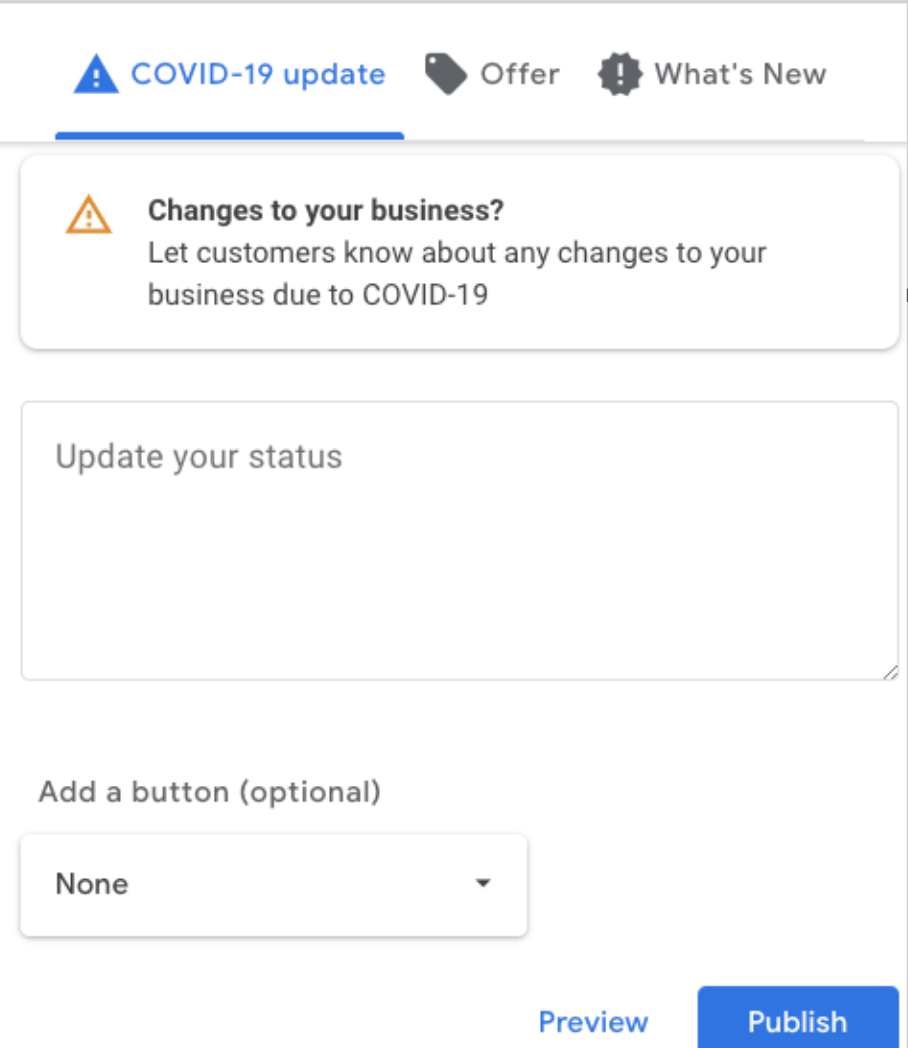 For more inspiration, take a look at the customer communication and content; and social media sections in this post.
If you are not using the Uberall platform or a platform that can automatically update, you need to update each listing manually.
We recommend that you prioritise those online directories your customers mostly use. In many cases, you'd want to start with updating your business information on your own website and Google My Business.
Look for a platform that is:
Easy to implement and ready to start in within two weeks
Able to deliver value fast, prove and measure it
If you are using the Uberall platform, you can easily change all of your online listings from one spot on your Listings dashboard.
If you are using Uberall Engage, share your updates via social posts and by that inform your customers.
For more discussion and resources, check out Uberall's coronavirus info hub and FAQs for brands with physical locations.
Download the most important 3 steps now
We've summarized the main points from this article so you can download the 3 steps as a short guide and share it with others to help them re-opening their stores.
Are your locations found online? Find out in just 2 minutes!