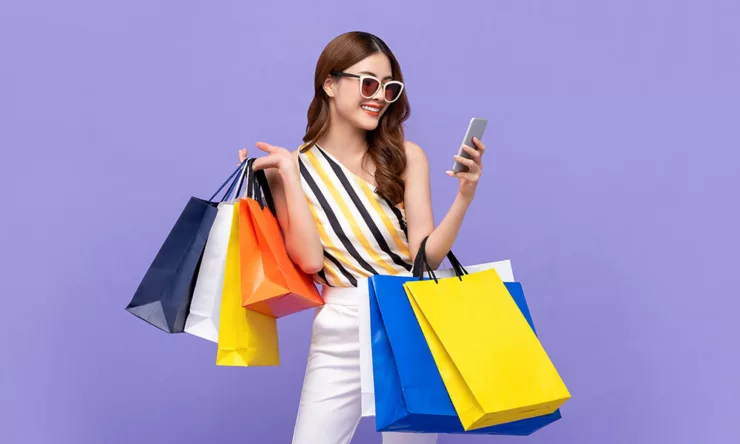 Blog
2021 Holiday Marketing Tips for Multi-Location Brands
It's not just us, but the holiday season feels different this year.
While this isn't a post to ring the bells that the pandemic is over, it's beginning to look a lot like a season of optimism — or maybe hybrid — thanks to consumer behavior being more predictable than in 2020. Before we get into a few holiday marketing tips, a few things to keep in mind.
The shopping season will start early – The holiday shopping season has already kicked off in the US. In September, Google shared that nearly 31% of people surveyed had already started their holiday shopping. In EMEA, 37% of consumers are starting their holiday shopping earlier than they did last year.
Digital will remain important – Digital will continue to remain a key part of the customer journey, but will not always be the final destination. Your customers may visit several of your digital touchpoints but will eventually make their way to your locations.
Consumers will be looking for real-world experiences again – Consumers crave 'real' in-person experiences that can't be replicated online. You can expect to see more consumers in stores, with only 14% of US shoppers saying they won't be shopping in-store this holiday season. Having a physical presence at local stores will be a significant advantage over online-only competitors.
In fact, many consumers will want to go into your stores because they prefer the in-store experience. Google found that 73% of all 2020 holiday sales in the U.S took place in a store — showing us once again that brick-and-mortar shopping isn't dead.
We've identified three major consumer categories you can expect this season and offer holiday marketing tips to engage and draw customers into your locations.

Holiday Marketing Tips for the "Price-Conscious Consumer"
Google notes that "Despite increases in savings, there are consumers who are feeling the pinch after the financial uncertainties and job losses of the past 18 months. This, combined with the pandemic leading to more cautious spending habits, means that 46% of EMEA holiday shoppers say they'll hold off on buying gift items until they are on sale."
For the price-conscious consumer, orient your marketing around limited-time promotions so you can entice a good number of new customers to your business. Here are a few holiday promotion ideas that might help:
Consider mobile or digital coupons to entice customers to your store — According to Codebroker more than half of U.S. consumers said they are shopping less often when compared to pre-COVID-19 behavior. On a positive note, nearly two-thirds of shoppers said high-value mobile or digital coupons will get them to visit a physical store.
Use holiday email marketing to promote discounts — 75% of consumers scour their inboxes looking for relevant discounts. Whether you are a retailer, grocery store, restaurant, or service-based business, make sure your offers and discounts are in consumers' inboxes when they go looking this holiday season.
Reward local social fans — If you have a local social following on Facebook and Instagram, this can be a great way to reach and reward loyal fans. If you are still building your local social following, consider encouraging customers to follow you for exclusive savings at their local store.
Encourage deal sharing — Cost-conscious consumers are sharing deals with family and friends on social media. In fact, sharing deals has increased 52% since before the pandemic began. Provide extra incentives to your loyal customers to pass on savings by providing them with a unique coupon code to share a discount with a friend and get a reward in return if a purchase is made.

Holiday Marketing Tips for the "Eat-Drink-Shop Local Consumer"
We ran a survey of over 4,000 consumers, analyzed the performance of 80,000 business locations and interviewed a range of marketing experts. The result? A physical presence is still very much necessary. In fact, 82% of consumers will still eat, drink and shop locally after the pandemic.
Adding to the mix, the "support local" movement gained momentum amid COVID-19 as consumers looked to put their money behind businesses that aligned with their beliefs. National multi-location brands should act locally to create strong consumer connections this holiday season. Here are some ideas:
Empower local store managers — Give each of your local store operators a budget to put toward local charities, schools, and businesses in their area this holiday season, or come up with a company-wide local impact initiative. For example, one national pizza chain made a commitment to give away 10 million slices of pizza to help feed those most affected by COVID-19. Every store had a free pizza giveaway quota to use in its community to meet the company goal.
Partner with local businesses — Partner with one or more complementary businesses in your area to bundle some products or services that consumers can enter to win with every purchase. If you're a spa, you might partner with a local gym in your area on a self-care basket that includes a one-month gym membership, some free products, and a free spa treatment.
Set up pop-up shops at local farmers' markets or holiday bazaars — We know that consumers are wary to visit retailers in person without a plan first. But, "shop local" consumers may make an exception for a trip to a local farmers market or a holiday bizarre. So join the small business community, and make nice by giving away samples, or donating a portion of your sales at the event to a local cause.
Give back to a local cause — Spread some goodwill during the holidays and give customers a way to support their community when they shop with you by giving a portion of your sales to local schools, a local food bank, or another local cause. Or suggest customers pay a purchase forward by buying a Toy for a Tot, canned food for a local food bank, or a food gift card for a needy family.
Leverage hyperlocal social ads — If foot traffic and sales is one of your goals, here is a holiday marketing idea to stretch your budget: local social ads. By targeting people near your storefront with the right message, you'll avoid highly competitive national ad spots and see a greater return with higher relevance.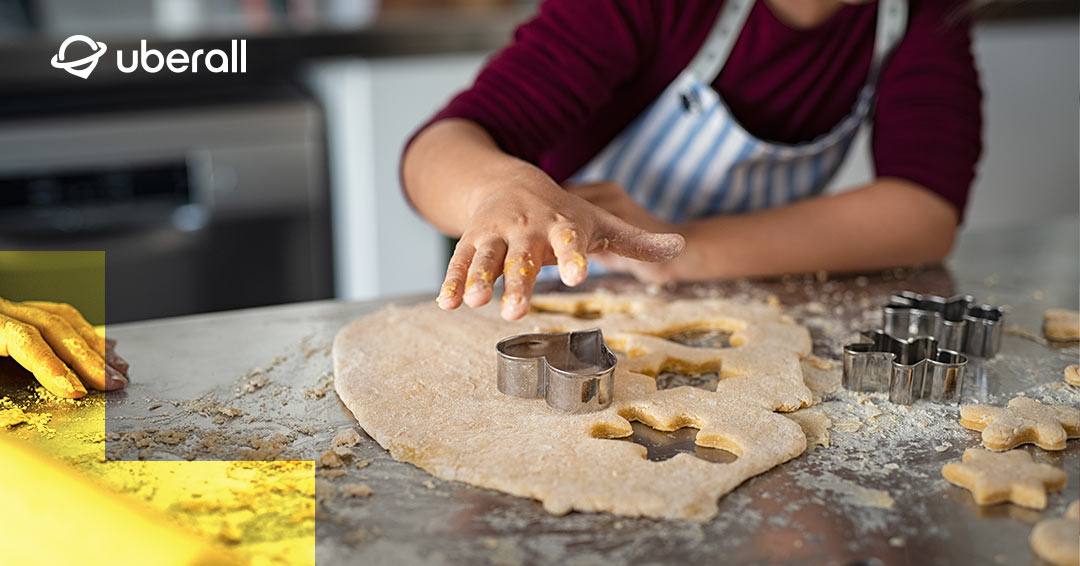 Holiday Marketing Tips for the "Avoiding-the-Crowds Consumer"
In-store shopping demand is prone to vary throughout the season. Research suggests buyers will shop during less volume-heavy times, plan their shopping earlier to avoid crowds, and consolidate their shopping trips.
Marketing during the holidays is never easy and is further complicated by consumer concerns around avoiding the rush and even missing out on those "must have" items given supply chain shortages. Anything you can do to help consumers see how they can avoid the misery of the holiday rush by doing business with you (online or offline) will go a long way. People will go to great lengths to avoid crowds and ensure they get the coveted items of the season for their loved ones.
Reward the Early Bird — The phrase "the early bird gets the worm" has never been more true than it will be this holiday season. Encourage consumers to shop early with you (offline or online) to avoid the dreaded holiday rush. Offer free shipping for orders or discounts for consumers who shop early.
Consider special hours for loyal customers — If you are a higher-end retailer, spa, or salon, consider creating special hours for your loyal customers.

These hours can be "by appointment only" to ensure fewer people and a more relaxed experience. Retailers can offer the opportunity to schedule an appointment with a shopping assistant and spas can create an extra special in-store experience for loyal customers that might include a bit of bubbly and a free gift with their service.

These experiences can be advertised as "no-lines" and "hassle-free."
Make an extra effort to create omnichannel brand experiences — According to Google, this season's shoppers will be more omnichannel than ever. Make sure you have an agile online and offline strategy to meet consumers when and where they feel comfortable.
Provide easy online access to in-store inventory — With the ongoing supply chain issues that are expected to impact the holiday retail season, holiday shoppers want to know what they are buying before heading in-store. More people will be looking for those hard-to-find items so you can be transparent about your inventory, this is an opportunity to exceed customers' expectations — a key factor of a great local customer experience.

However, it seems that brands have a way to go to meet consumers' expectations as research reveals 41% of shoppers wish stores would share their inventory more effectively.

Make sure your in-store inventory is updated on your local web pages and local GMB page. Leverage the "See What's In Store" feature on the GMB knowledge panel that allows retailers to upload a feed of inventory.
Provide a seamless online to offline experience— Holiday shopping is already a hectic time, spare your customers any added inconveniences by ensuring your online presence is impeccable across the web:

Update in-store inventory, including photos
Update menu items, including photos
Promote special offers and upcoming events
Add photos of the location
Highlight extended hours, curbside pick up options, phone number and address, and any other attributes that are important for your customers to know
Make your primary CTA clear: order online, make an appointment, etc.


With the year's biggest shopping days coming earlier this year, retail marketing leaders need to prepare now for a season of peak demand. Use these final months to pull out all your best holiday marketing strategies in order to connect with shoppers at all stages of the customer journey. For more ideas on how to create a memorable customer experience for the holiday season and beyond, take a deeper dive into our library of e-books, guides and reports.
Want your holiday marketing to count? We are here to help!