New Study: 1 in 5 People Using Voice Search Every Week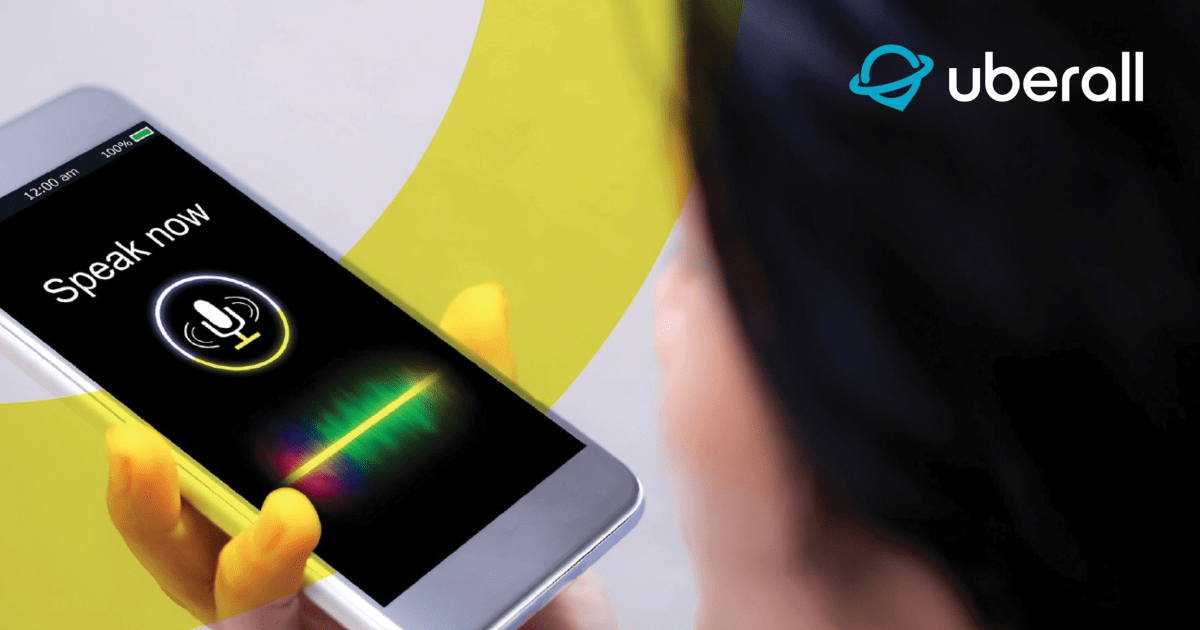 Take a look at the findings in more detail below to understand the state of voice search in 2019 and whether businesses should care...
Voice Search Is Used Frequently or Not at All
After asking our survey groups how often they were using voice search, we found that adoption was either frequent or not at all:
20.8% of consumers are using voice search every week
57.2% of consumers have never used voice search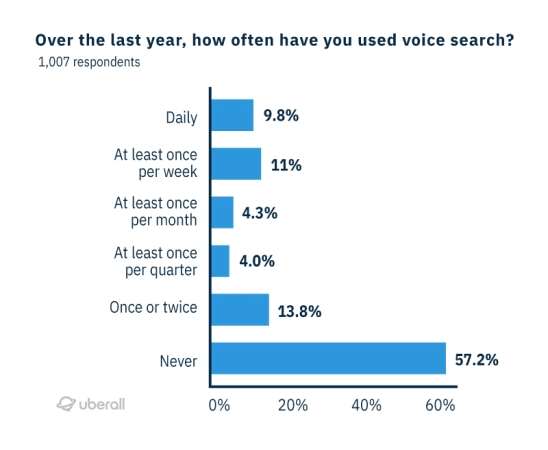 Almost 60% of US Consumers Have Never Used Voice Search - Why?
According to Pew, 77% of mobile users have smartphones capable of voice search so why aren't people already using voice more frequently? Consumer respondents told us either:
They are not yet used to it (23.2%)
They don't feel it's the most efficient means of search (19.7%)
They don't feel it's accurate enough yet (13.5%)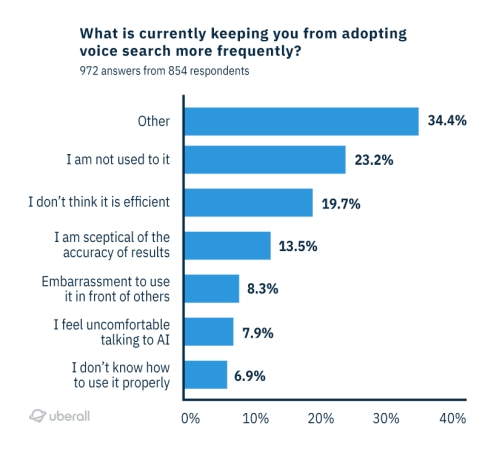 How Important Will Voice Search Be in the Future?
We also found there were close similarities between the percentages of those that were/were not willing to adopt voice search and those who felt that voice did/did not have a future.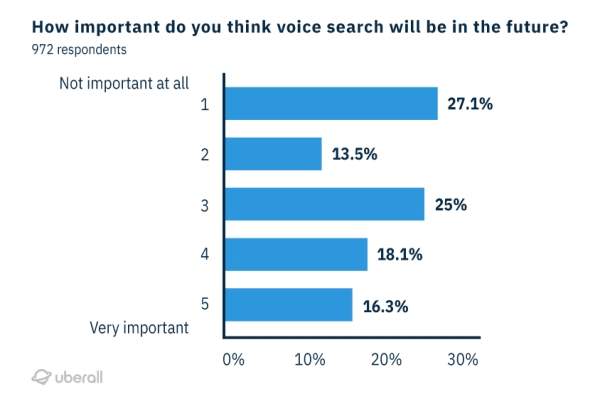 Simply stated, there seems to be a correlation between the openness of respondents to adopting voice search (59.9%) and their belief in the future of that technology (52.1%).
From these results, we can assume that as voice search technology becomes more widely adopted in society and proves its value in the search market, it will become more widely adopted by the existing skeptics.
Are Consumers Using Voice Search?
When we asked frequent users where they were most often using voice search, most told us they were using it in their own home (37%), in the car (34%) or on the move (11%). Other responses included at work, restaurant/shop/cafe, and public transport.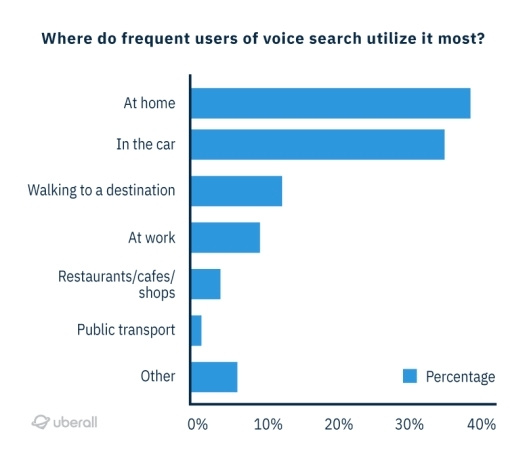 This is extremely useful data for businesses looking to target local search queries.
Users are adopting voice search while on the move, meaning that they are most likely using it to find destinations which would include local business information.
52% of voice searchers have never used it to find local business information, however 48% of respondents have used it to search for local business information at least some of the time.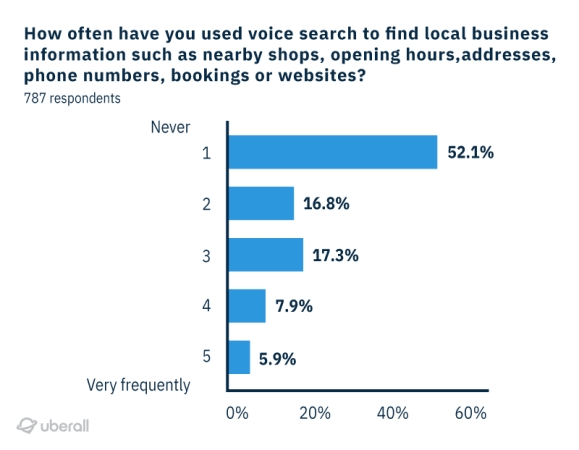 The top reason voice users gave for not employing the technology to search for business information was the lack of natural dialogue (12.4%), followed closely by the lack of results provided for the search query (11.7%).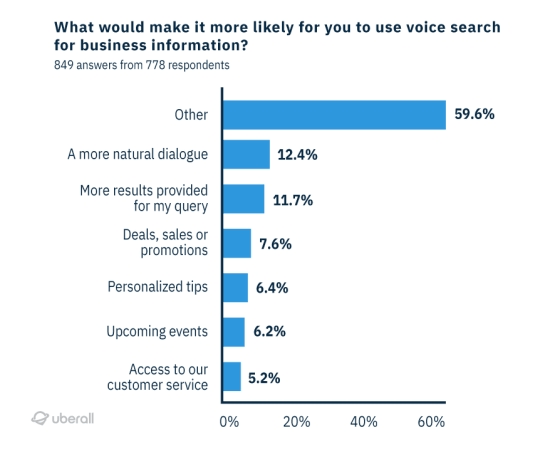 One thing is certain; as adoption of this technology increases it will become an essential part of every business's marketing strategy.
Right now, there is an opportunity for businesses to reach a section of the consumer population that few businesses are successfully targeting by becoming voice search ready.
This requires businesses to optimize their online listings for voice search and offer consumers deals, sales or promotions that are tied to voice search.
1 in 5 people are already using voice search while 60% feel that it has a place in our future. The number of users is only going to climb as voice search becomes more pervasive in our society.
Read Uberall's Voice Search Readiness Report 2019 , which includes information on how to become voice search ready or sign up for the Uberall blog below...