Listings management dramatically boosts local search visibility according to Uberall study of 115,000 business locations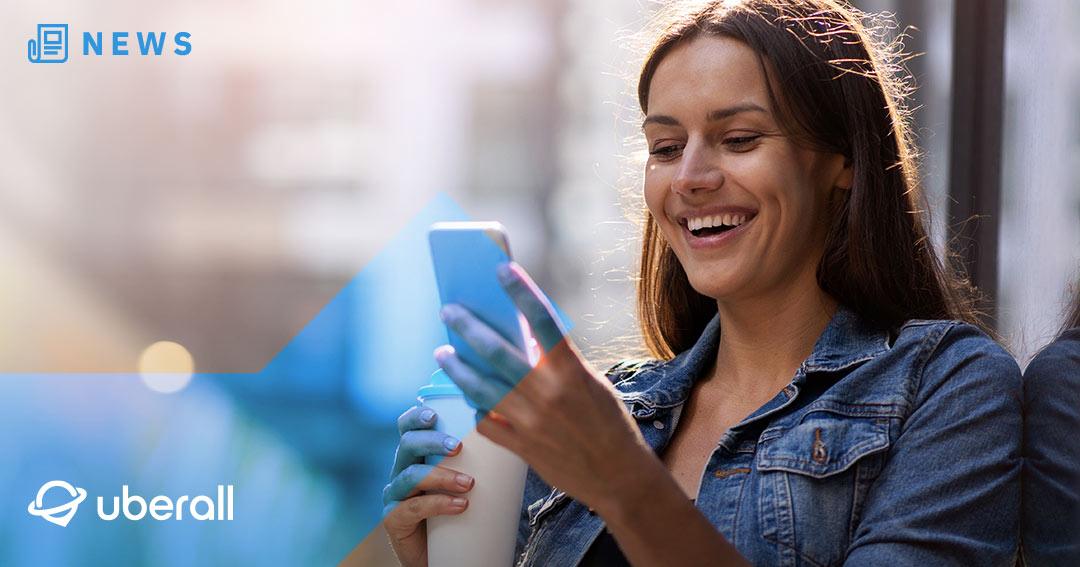 UK businesses see 84% increase in online visibility and 47% increase in consumer actions
29th April 2021 - Uberall, the leading provider of 'Near Me' Brand Experience marketing solutions, today released a new report, "How Valuable Are Business Listings for SEO?". The study looked at 115,000 business locations across the UK, Germany, France and the United States to determine the impact of listings management on Google local search ("local pack") visibility and conversions.
Also sometimes called citation management, listings management distributes accurate and consistent business data to relevant search engines, online directories, mobile apps and navigation platforms. Equally applicable to large enterprises and most small businesses, citation management was regarded as a foundational tactic for local search visibility until recently. Skepticism has since grown about the value of listings syndication and consistency as a ranking signal for Google.
The study sought to determine the efficacy of listings management by examining its impact on Google search visibility, comparing the performance of businesses using an extended network of directories versus a control group using only four sites (e.g., Google My Business, Bing, Facebook, Apple Maps). Uberall's findings show that syndicating complete business information to a larger network improves search visibility and consumer engagement -- often dramatically.
Key Findings:
European business listings (enterprises and SMB) distributed on at least nine directories resulted in improved local search visibility on Google by an average of 61% to 78%, compared with businesses listed only in the four control directories.
In the UK there was an increase in search visibility of 84%, and a 47% improvement in conversions (calls, website clicks and directions requests) for retailers and shops listed on at least nine directories. This was higher than for businesses in France or Germany.
When listings distribution was extended to more than 30 directories, conversions increased by an average of 300% compared to businesses appearing on 10 or fewer sites, regardless of business size.
The study found business-profile completeness also boosted search visibility 90.2% for all-important top-of-funnel category searches that don't include the business name. Complete profile data resulted in an 85% increase in website clicks and a 71% increase in requests for driving directions from the Google local pack.
"In the UK, only being listed on Google and Facebook is not enough," said Greg Sterling, VP Market Insights at Uberall. "Whether small shops or large brands, businesses need to expand their distribution on a broader range of directories and mobile apps to maximise exposure, especially as consumers return to normal life. Managing accurate and timely local business information across the internet is more important than ever."

Study Methodology
Uberall analysed customer data from 80,164 EU business locations and 34,789 American businesses. Within that sample, there were 12,158 enterprise locations and 102,795 small businesses. The data was from January 2019 to September 2020.
The control group included exposure in Google My Business, Facebook, Apple Maps and Bing. The experimental groups were larger and varied by market; they always included the four core directories as well. There were a total of 70 total directories in the study, across the USA and Europe. Uberall determined profile completeness by checking name, address and phone number, opening hours, website URL and photos.
About Uberall
Uberall empowers some of the world's biggest brands to deliver a memorable 'Near Me' Brand Experience — from online interactions to offline sales. The 'Near Me' Brand Experience consists of all the online touchpoints that a consumer has with the local outlets of a brand, from finding, persuading, buying and recommending, to returning as a regular customer. Uberall's solutions enable multi-location brands to easily manage search and discovery, engagement and conversion in real-time on all online platforms — mobile, voice and desktop — across websites, mobile apps, store locators, search engines, maps, social platforms and advertising networks. Uberall is headquartered in Berlin, with additional offices in Amsterdam, Berlin, Detroit, London, Montreal, Paris, and San Francisco. Its clients include Fortune 500 companies and industry leaders from all over the world.
Learn more at uberall.com
Press contacts:
Eleri Boyesen / Michelle Edge
Eleven Hundred Agency
T: +44 (0) 20 7688 5202
E: eleri.boyesen@elevenhundredagency.com / michelle.edge@elevenhundredagency.com